MAKE YOUR CONTROL4 SMART HOME UNIQUELY YOURS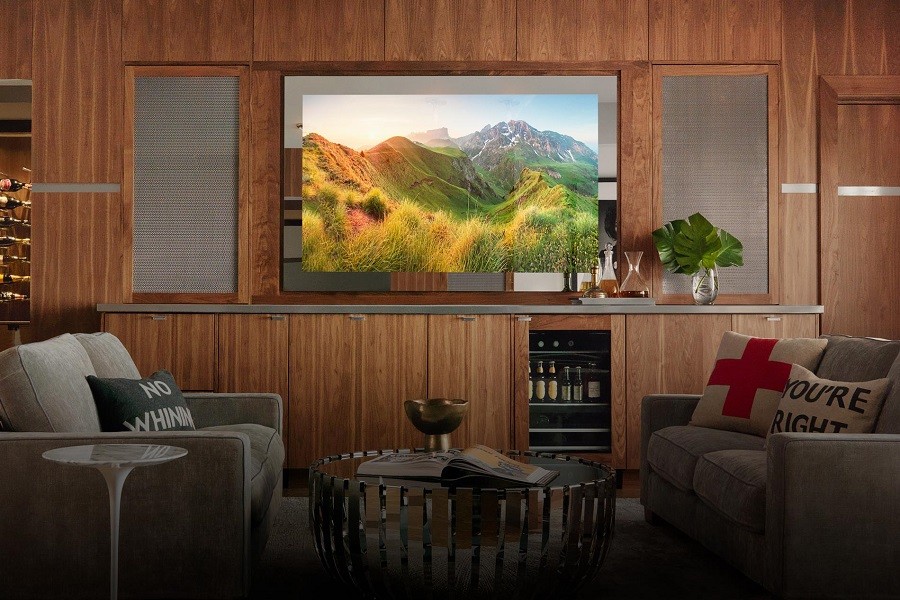 DISCOVER HOW THE PREMIER AUTOMATION SYSTEM'S FUNCTIONS AND FEATURES ADD A PERSONALIZED TOUCH.
Your home is a reflection of your personality and style. From the furnishings to the fixtures, every aspect enhances your sense of comfort and lifestyle. The home automation system you install should be no different; it should respond to your needs and desires, personalizing the experience.
A Control4 smart home creates a more intimate experience than DIY solutions, combining lighting, climate control, security, and entertainment to make you happier, healthier, and more invigorated. With the touch of a button or your voice, craft the perfect atmosphere for your lifestyle.
Are you looking to add smart technology to your home in Orange County or elsewhere in California? Continue reading to discover how Control4 lets you get creative and customize the way you use automation.
See Also: Upgrade Your Home Network to Improve Your Work Productivity
SUPERIOR ENTERTAINMENT
We all love our music, movies, and home entertainment. With Control4, you have access to a world of media delivered in the highest quality indoors or out.
The recently released OS3 enhances your media experience with intuitive controls and features that focus on audiophiles and film enthusiasts. The interfaces include sessions tabs that list artists, song title, album art, and format quality. The handheld Neeo remote offers the best in touch screen flexibility and ergonomic buttons for no-look control.
When you invest in a multiroom audio system, you want the source that feeds it to play the highest quality files. Control4 systems natively play MQA (Master Quality Authenticated) and FLAC and formats from your curated collection or platforms like TIDAL, Spotify, Deezer, and more.
LIGHT FOR LIVING
Lighting is often viewed just as a way to guide you through the dark, but it impacts your emotional state and general wellbeing. Control4 takes a more holistic approach, including tunable lighting features to maximize natural lighting benefits and balance into your life. By adjusting the color and brightness to follow your circadian rhythms, you'll sleep better at night and improve focus during the day.
Imagine starting your day as motorized shades automatically rise reveal soft morning, while your bedroom lights gradually grow to match. The luminaires and fixtures stay attuned to the sun's colors throughout the day, accenting when needed for work or play. Finally, as bedtime approaches, the lights transition to warm and muted colors to prepare your brain for sleep.
PERSONALIZED CONTROL
Control4 recognizes that you might want to change how things work after completing our professional installation. For example, do you wish the bathroom lights, not the whole bedroom, would turn ono with the 'Good Morning' command? Your wish is Control4's command! Other control platforms require a programmer to make the changes, costing time and money. But not Control4!
The 4Sight portal subscription unlocks access to powerful customization tools that allow you to fine-tune how your automation functions. After all, it is your home, and you should have the power to change things as your lifestyle evolves. The 4Sight process is straightforward and intuitive, guiding you through edits where you can test the changes before committing them to your controller.
YOUR LIFESTYLE, YOUR CHOICE
Are you ready for the experience of a truly smart home? Call us at (949) 206-0606 to start the conversation! We look forward to working with you!