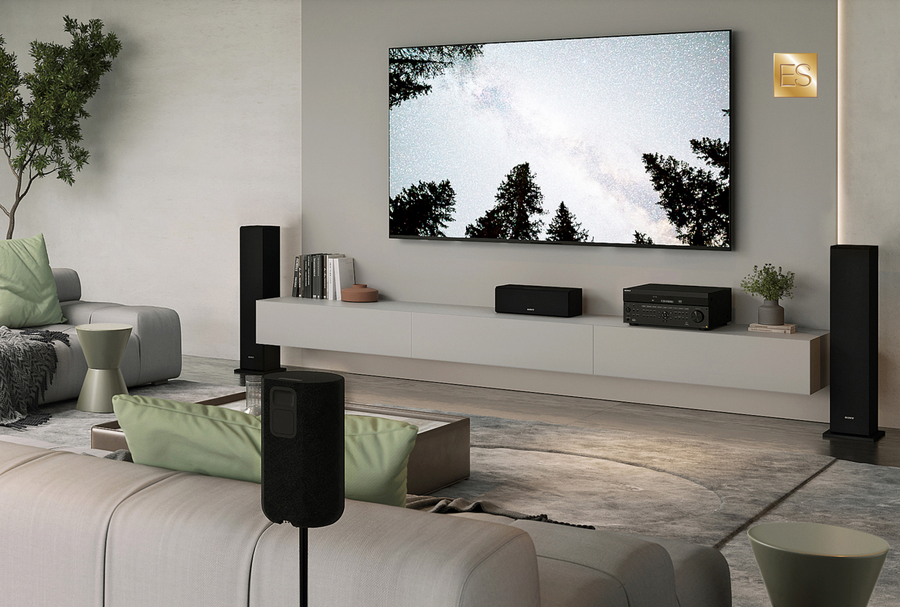 Enjoy the highest audio and video quality with these home theater receivers!
When it comes to creating a dreamy home theater, most homeowners get excited about high-fidelity surround sound systems, 4K projectors, and even custom theater seating. But there is one essential device you should never underestimate: home theater receivers. Also known as AV receivers, these devices are the central hub of home theater systems. How do they work? In simple terms, they receive audio and video signals from different sources -for example, a streaming device, Blu-ray player, or gaming console-process them, and finally send them to your speakers and video displays.
Home theater receivers play a key role in delivering high-quality audio and video performance. For this reason, at AUDIOVISIONS, we partner with leading brands in the tech industry, such as Sony, for the models we use in our installations. Earlier this year, the world-famous brand dropped the ES receiver lineup with four new models to enhance your entertainment experience in Malibu, CA.
In this blog, we will dive into the specifications of the ES receiver lineup from Sony. Keep reading to find out all about these innovative home theater receivers!