Featured Brands
We have a deep curated brand portfolio, but a limited number form the foundation of our best projects. We have featured them below.
Our Curated Brand Portfolio
We are factory authorized dealers for every brand in our portfolio. We are continuously curating our brand and product portfolio so that we can offer exactly the right solution. Our design and installation team have access to the training and knowledge tools available from each of our premium brand partners.
Enhance your home audio-video quality with AudioQuest's line of speaker and HDMI cables. Drawing on decades of experience, AudioQuest cables deliver unprecedented value and performance for all applications. Audiophiles often like to gauge quality based on ear tests, but at AudioQuest, all cables are developed and judged using a scientific process. Every piece of your home entertainment system matters, but cables often get left out of the equation. Opting for low-end cables will result in damage to your components and dull or irritating sound. AudioQuest is dedicated to bridging the space between your sources and speakers with little to no effect on the signal. AudioQuest cables reduce signal deterioration and coloration for a result true to the original without losing any important details along the way.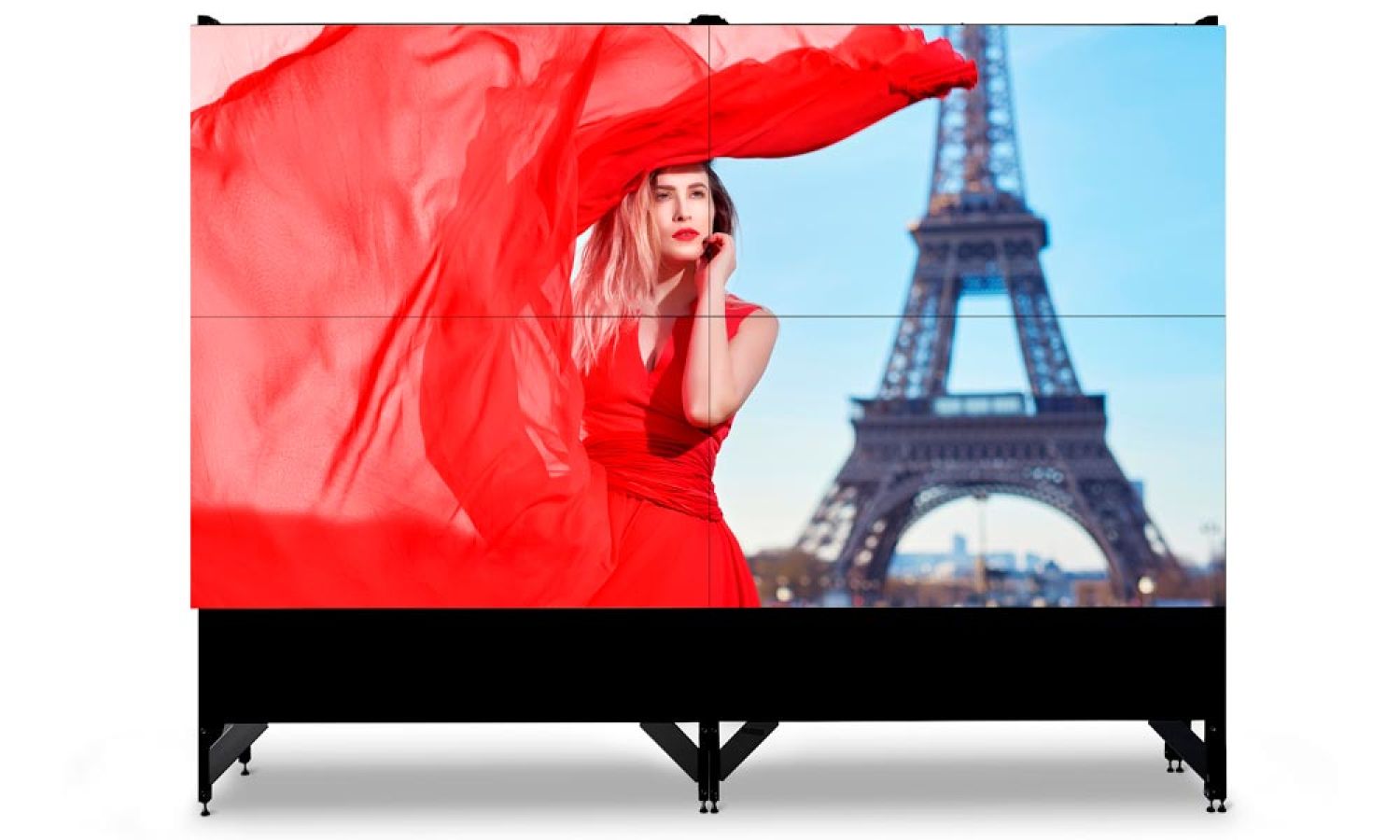 What started as an innovative radio manufacturer in 1934, Barco is now an international name in high-end home theater projectors. The Belgian-born technology company offers three ranges of home cinema projectors to meet the unique needs of consumers and home environments. Designed for film enthusiasts who crave top-tier motion picture reproduction, Barco home theater projectors feature specially crafted lenses, optics and advanced electronics processing to promise a flawless representation of every moment of your favorite content. Employing the same cutting-edge technology moviemakers use to film, Barco projectors delight even the most discerning cinephiles.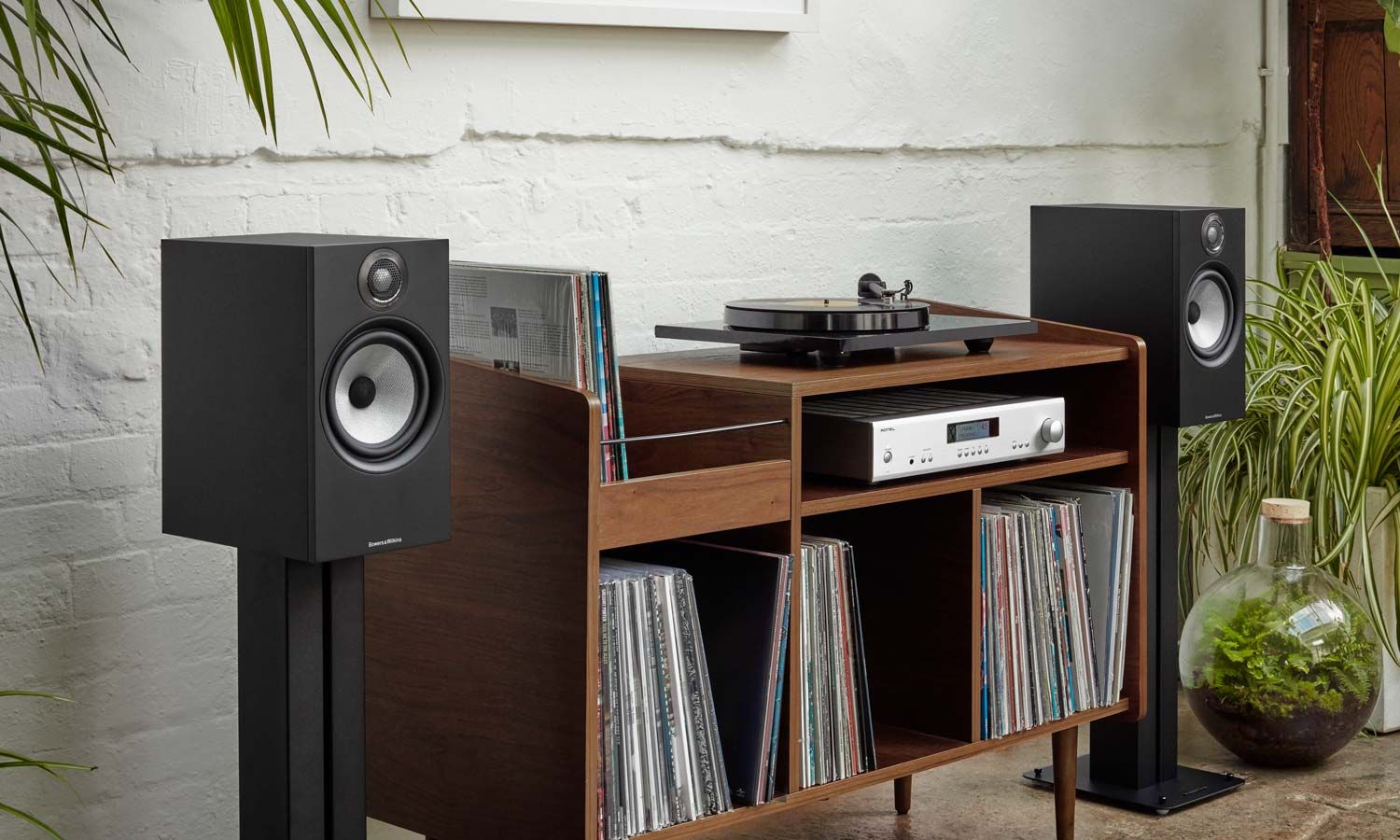 Universally loved by audiophiles and recording professionals, Bowers & Wilkins is believed by many to offer the best loudspeakers in the world. They are so synonymous with luxury sound that they're the official audio solution for all Jaguar car models. For more than 50 years, they have been the standard bearers in the hi-fi world through handcrafted speakers, superior grade materials and industry-leading audio engineering. They introduced the use of Kevlar and Diamond for the ultimate in pure, striking sound reproduction, and their audio engineering delivers expansive depth and clarity. Despite being best known for their flagship loudspeakers, B&W now offers the same exacting audio standard to their line of headphones, subwoofers, architectural speakers and even their stylish wireless speakers.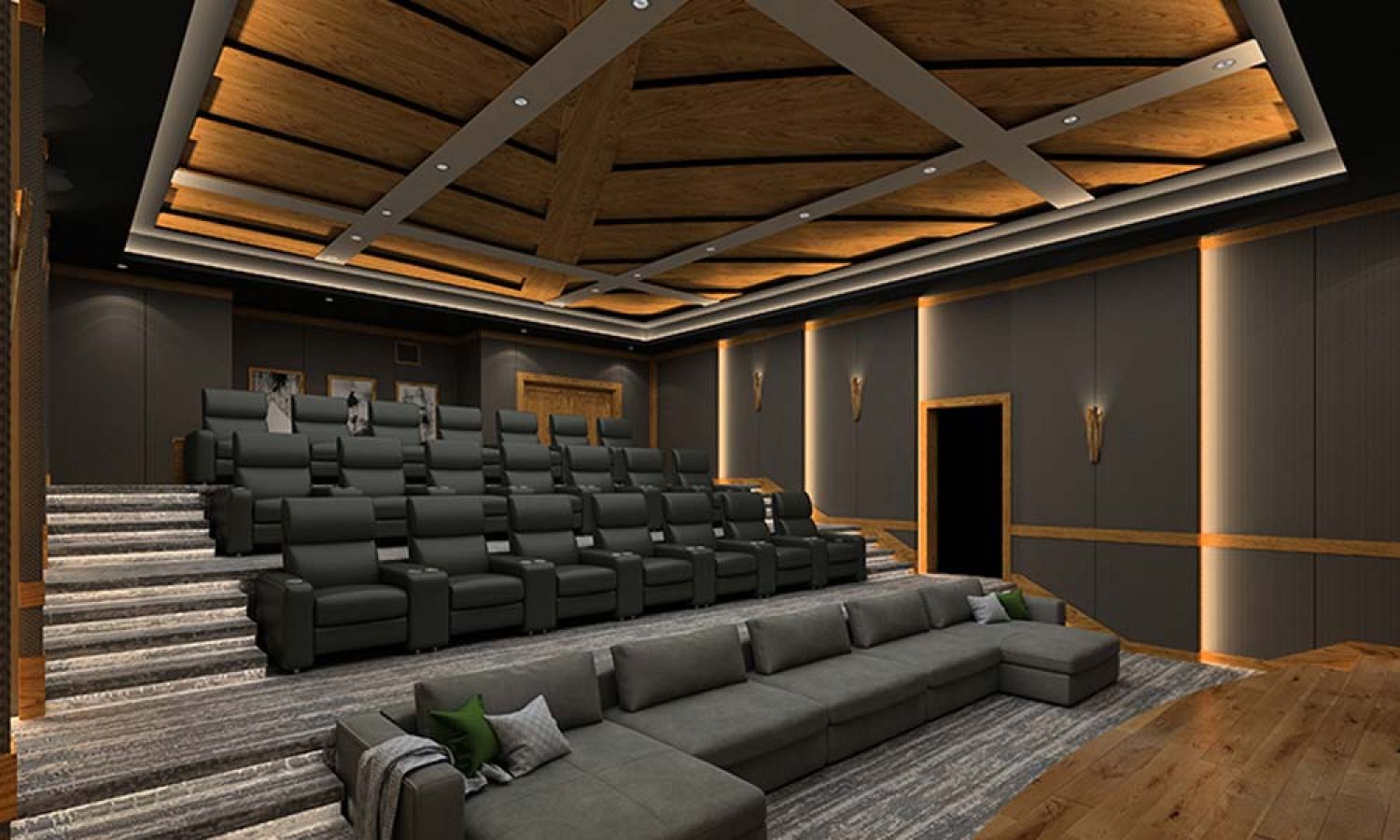 In 1998, Michael Murphy began CinemaTech's journey in Texas with a single purpose: creating the perfect home theater seating. This was the beginning of the luxury home cinema seating industry, and the company expanded its services to home theater design in 2003. Having acquired Acoustic Room Systems in 2005, the company now offers dedicated seating and acoustics along with its design services. Their award-winning seating solutions include incliners and loungers featuring the most beautiful leather and acoustic fabrics. Meanwhile, acoustic treatments manage absorption and reflection to create a dream sonic environment for movie lovers and audiophiles alike without affecting the room's decor. Each CinemaTech project strives to strike the perfect balance between aesthetics and performance while offering easy-to-use turnkey solutions for its clients.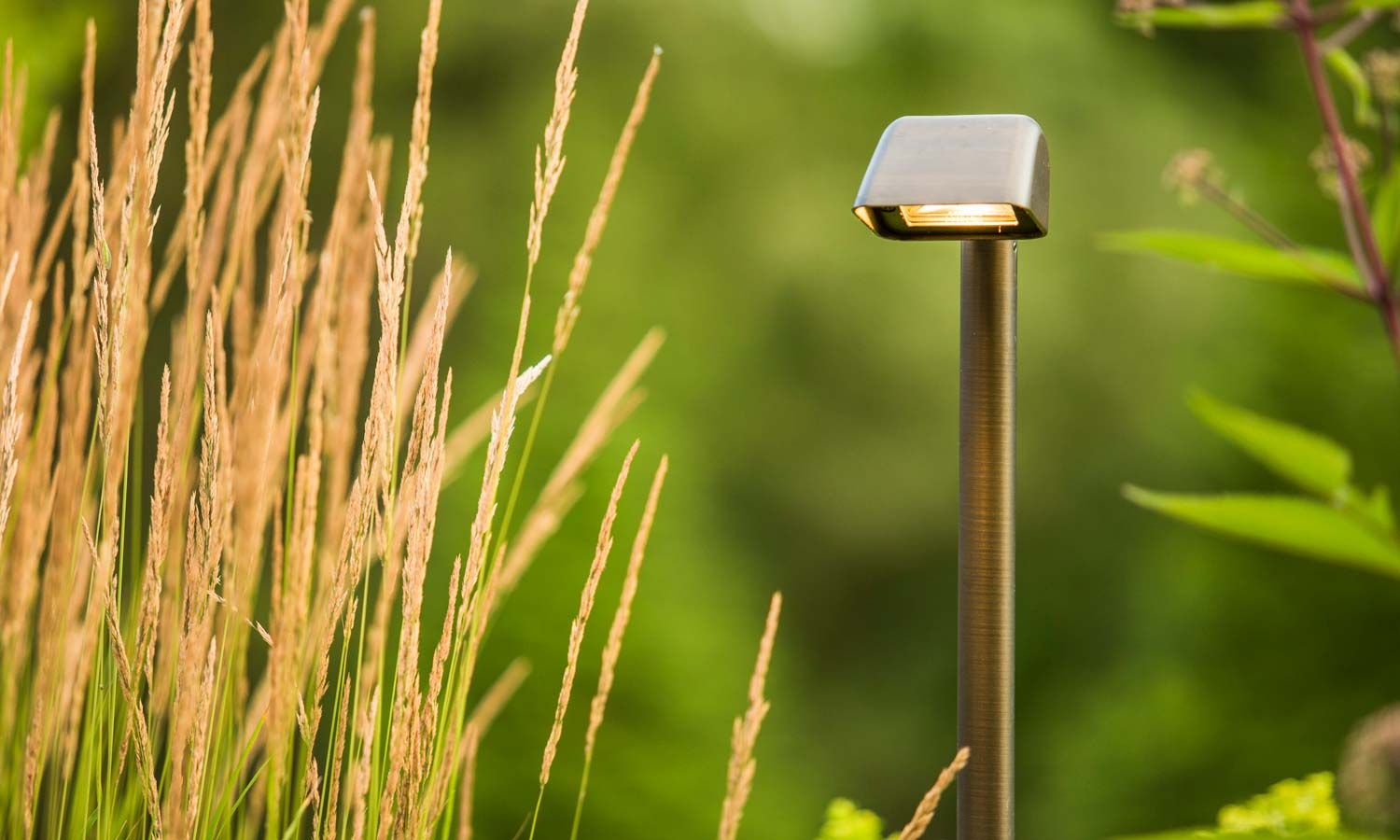 Coastal Source stands for something radically different from mass-marketed landscape lighting and outdoor audio products. Their mindset is "do it once, do it right." Rather than creating solutions that inevitably fail over time, Coastal Source designs and engineers high-end landscape lighting and outdoor audio solutions that are created for superior function and durability—even in the harsh salt spray of coastal environments. Founded in 2003 and headquartered in New Jersey, Coastal Source combines more than 50 years of hands-on industry experience to deliver a patented landscape lighting system that features bullet lights, path lights, well lights, step lights and more that withstand the elements and enhance pleasure, safety and curb appeal. Their high-fidelity outdoor audio products feature 2-way and 3-way ellipse bollards, modular bullet speakers and concealed rock speakers that deliver rich, full coverage while blending into your gardens and foliage.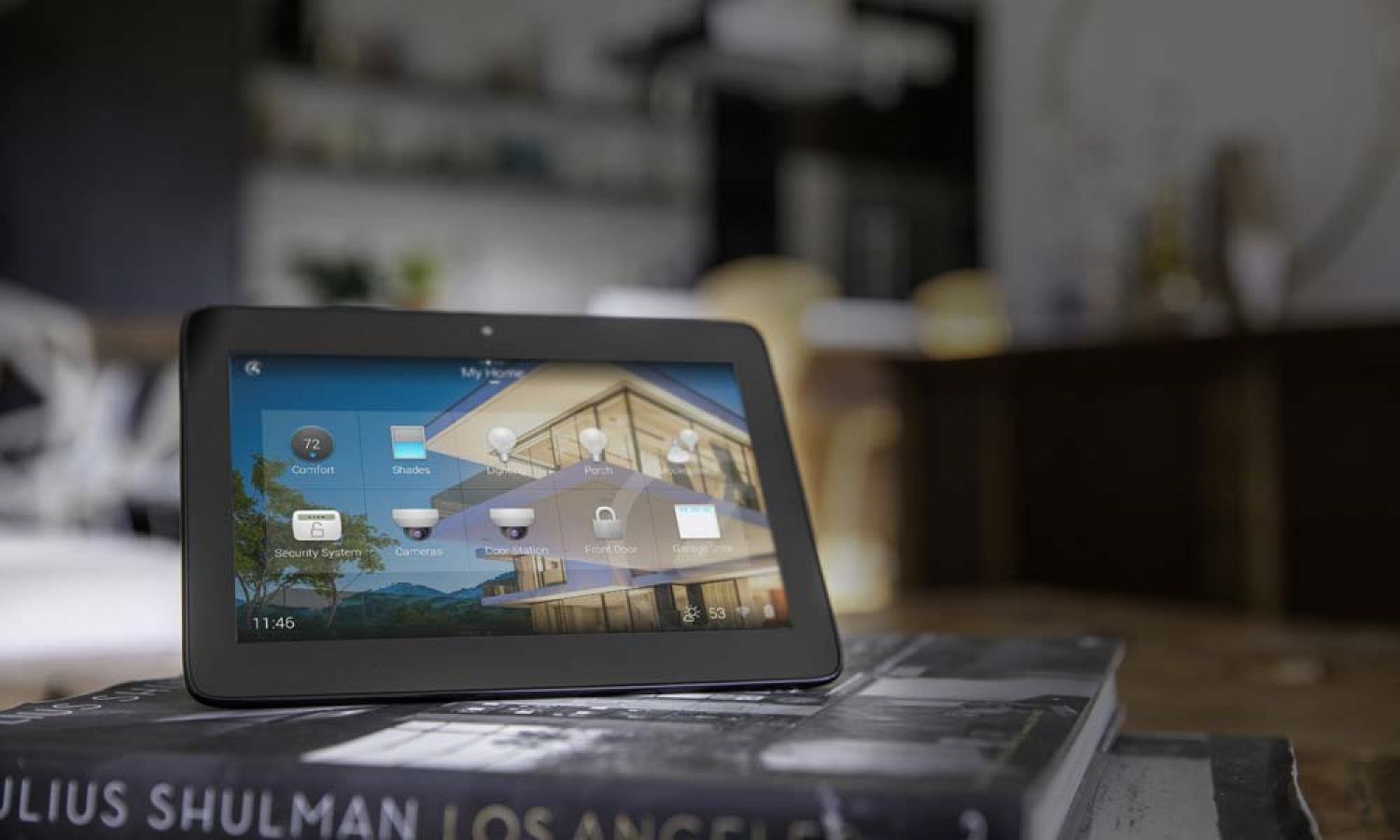 Experience personalized control for your unique lifestyle with the power of Salt Lake City-based Control4. Connect virtually any device in your Palm Desert home or business to work together, and command them all with customized one-touch controls and scenes from your system remote or smart device of choice. Whether you're home or away, Control4 home automation gives you the power to command and monitor your California estate or business in one platform. The transformative benefits of a smart, connected home and business with Control4 delivers convenience, peace of mind, and an efficient environment that's comfortable and safe.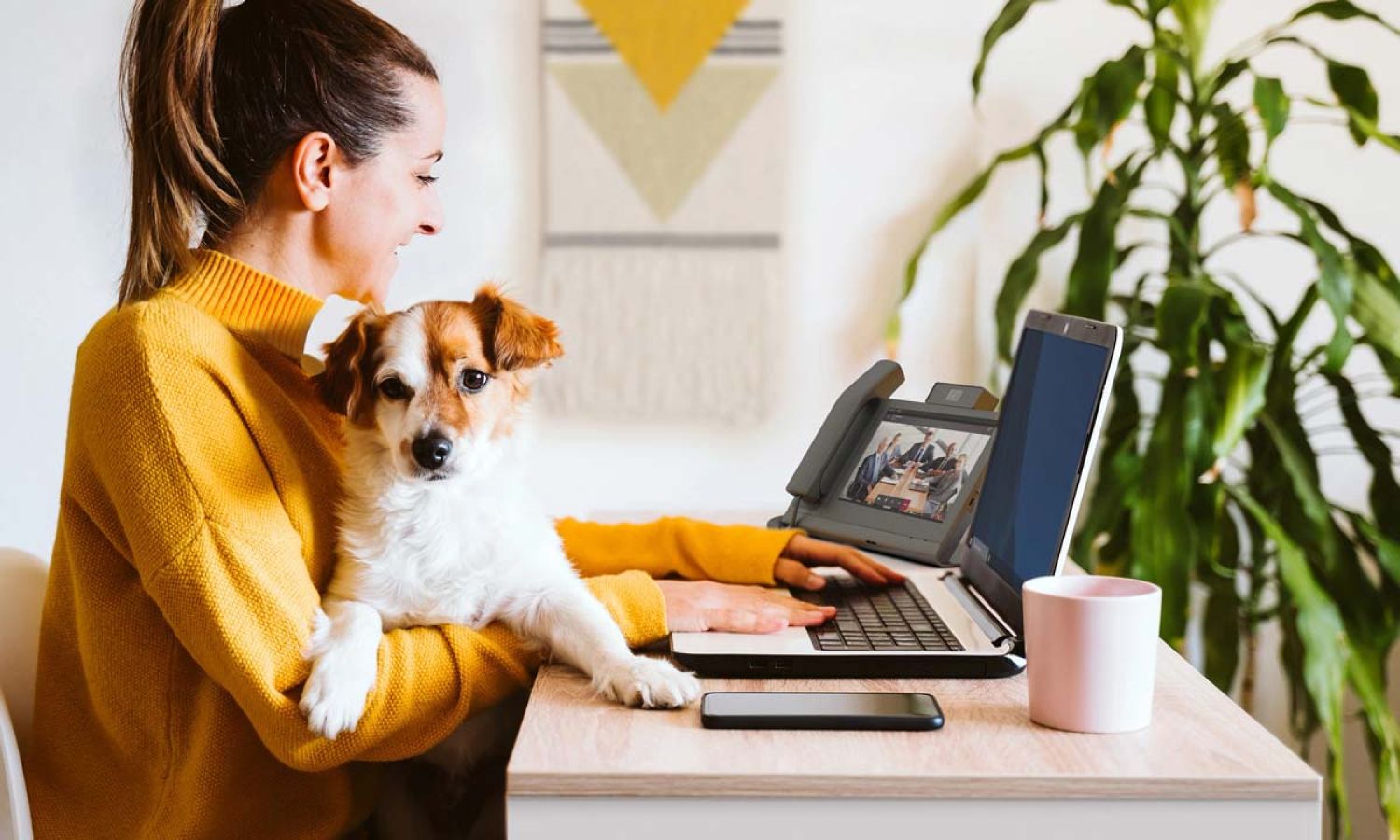 Bring your smart home dreams to fruition with one-touch control of your entire estate from an intuitive touch panel, custom-engraved keypad, smartphone or by voice activation. Crestron automation and smart home controllers reveal your Palm Desert home or business' true potential with programmed scenes that instantly adjust your lights, shades, thermostat, audiovisual electronics, security system and more—all at the lift of a finger. Custom-tailored for any home, workplace and lifestyle, Crestron is truly the pinnacle of invisible comfort and convenience and takes pride in designing and manufacturing their products in America.
DMF is a nationally renowned company famous for designing and manufacturing easy-to-use downlighting solutions for residential and commercial environments. 30 years after it was founded out of a garage in southern California, it now boasts a national chain of warehouses and suppliers to deliver stellar LED lighting solutions wherever they're needed. Having the right light quality is vital to creating successful environments for work, relaxation and play. Easy-to-use OneFrame, SquareFrame and DCD modular mounting systems allow for varied designs featuring recessed, surface mount, wall mount, cylinder and pendant fixtures. Enjoy the perfect indoor and outdoor lighting for any occasion with fixtures ranging from 750 to 9000 lumens and warm dim technology that lets you enjoy the entire light spectrum of cool and warm hues.
Tech Lighting, an Illinois-based manufacturer of modern lighting fixtures for indoor and outdoor spaces, also offers smartly engineered specification-grade recessed LED downlights through their Element series. Element recessed LED downlights are constructed with highest-quality housing components and assembly methods to cleverly hide aiming mechanisms, heat sinks, and wiring. What's left to the naked eye is pristine, consistent light from custom die-cast aluminum or steel trims that never flex or crack. Whether you choose wall wash, fixed or adjustable fixtures, you'll enjoy excellent light output, long light life, less energy consumption and a wide array of LED and control options.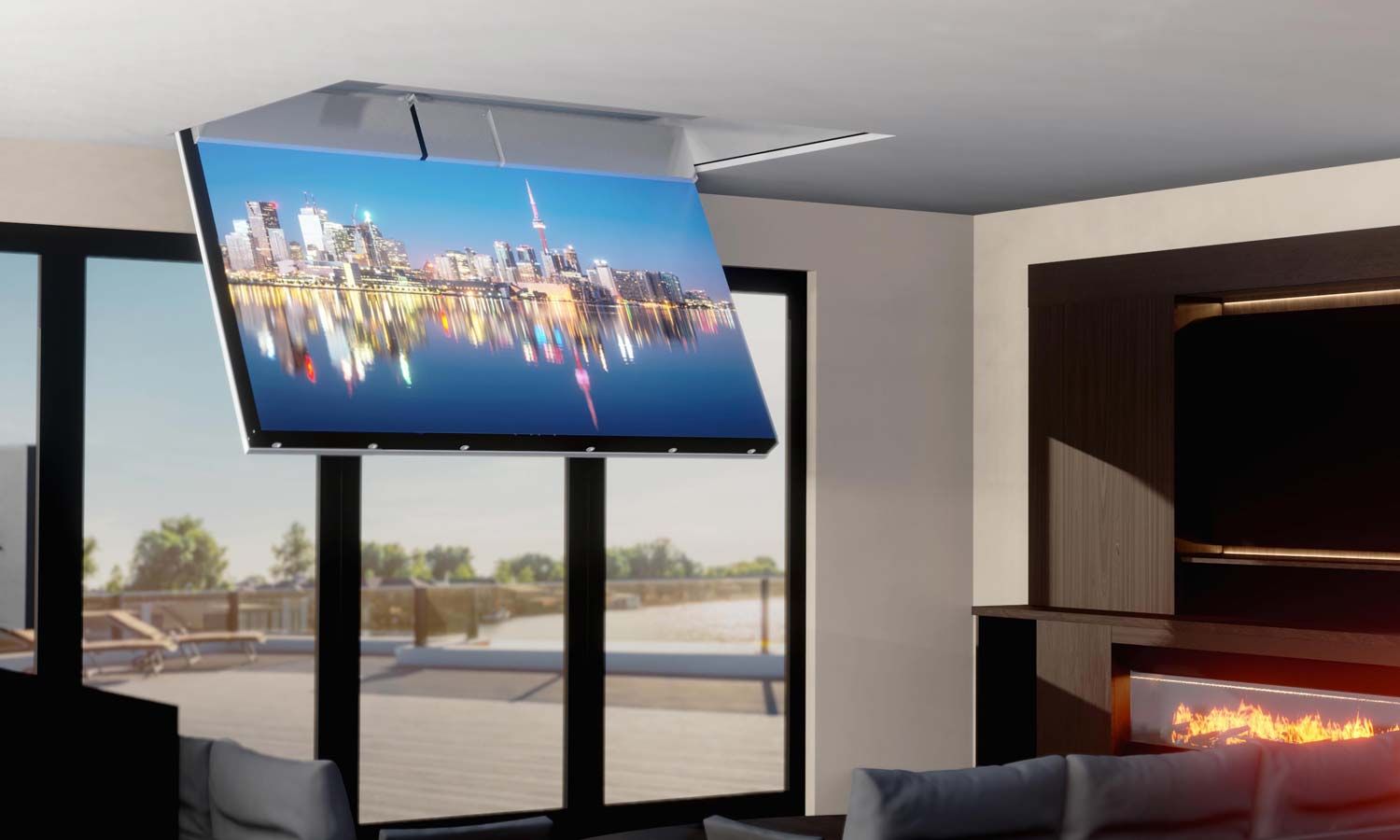 A market leader in innovative display mounting solutions, engineering company Future Automation specializes in mechanisms that conceal and reveal displays in modern smart homes, commercial spaces and marine applications. Their unique product line combines functionality with aesthetic appeal to offer greater flexibility for any vision. Future Automation's in-house design team crafts bespoke solutions for projects small and large, with a vast product line that includes lifts, wall mounts, ceiling mounts, table mounts, projector drops, moving panel mechanisms and more that can be seamlessly integrated into any AV installation. Sculpt the design you desire with beautiful, automated AV lifts and mounts from Future Automation.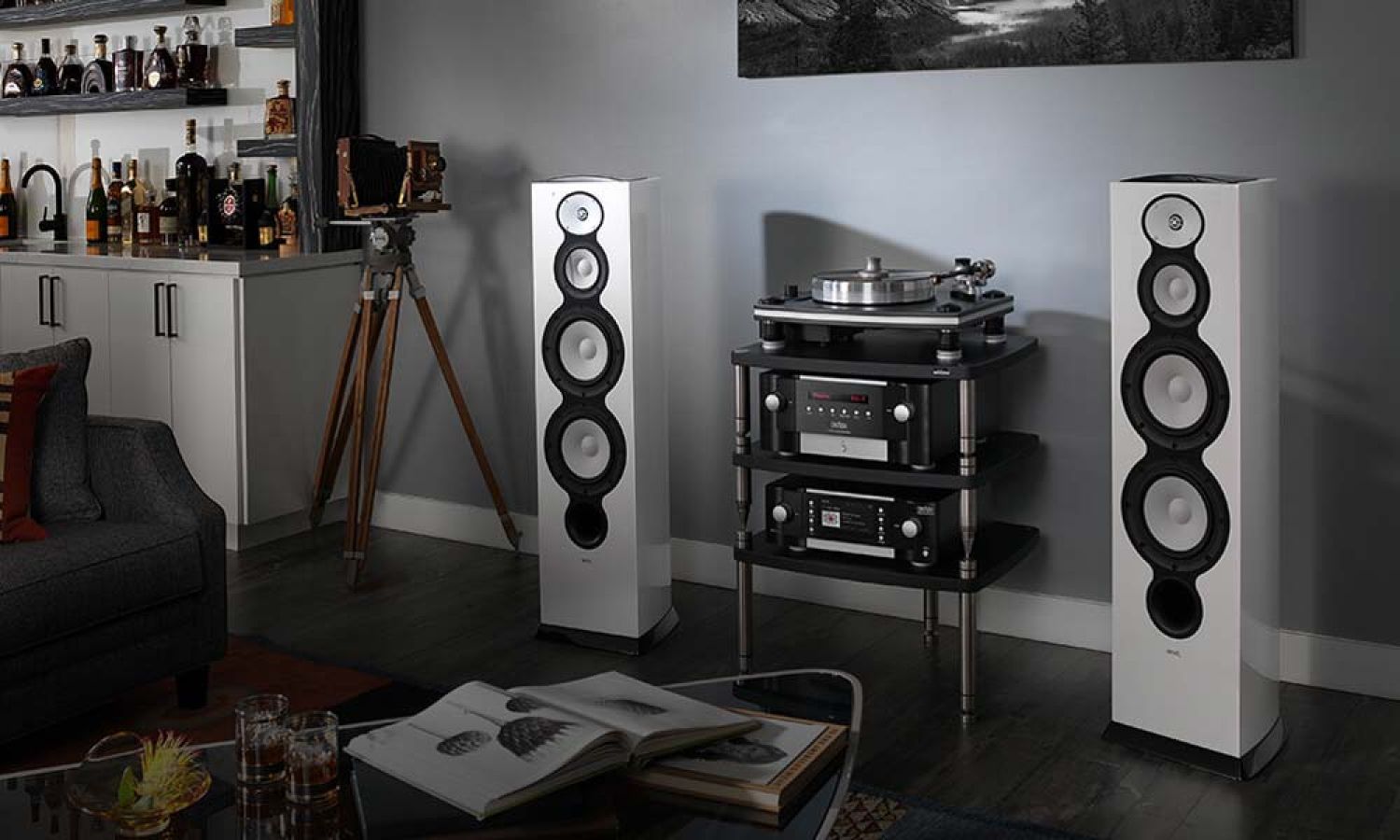 Five legendary audio brands make up the HARMAN portfolio to offer the most advanced high-performance audio systems, from stereo listening to multichannel theater solutions, for audiophiles of every generation. Relish in the finest audio from JBL Synthesis, Mark Levinson, Revel, Lexicon and Arcam when you call on Connecticut-based HARMAN Luxury Audio Group to fill your home or commercial space with pure, uncompromising sound. Since 1980, HARMAN has set out to amplify your everyday life and transform the normal into exceptional with personalized and intelligent wireless speakers, loudspeakers, soundbars, luxury turntables and more.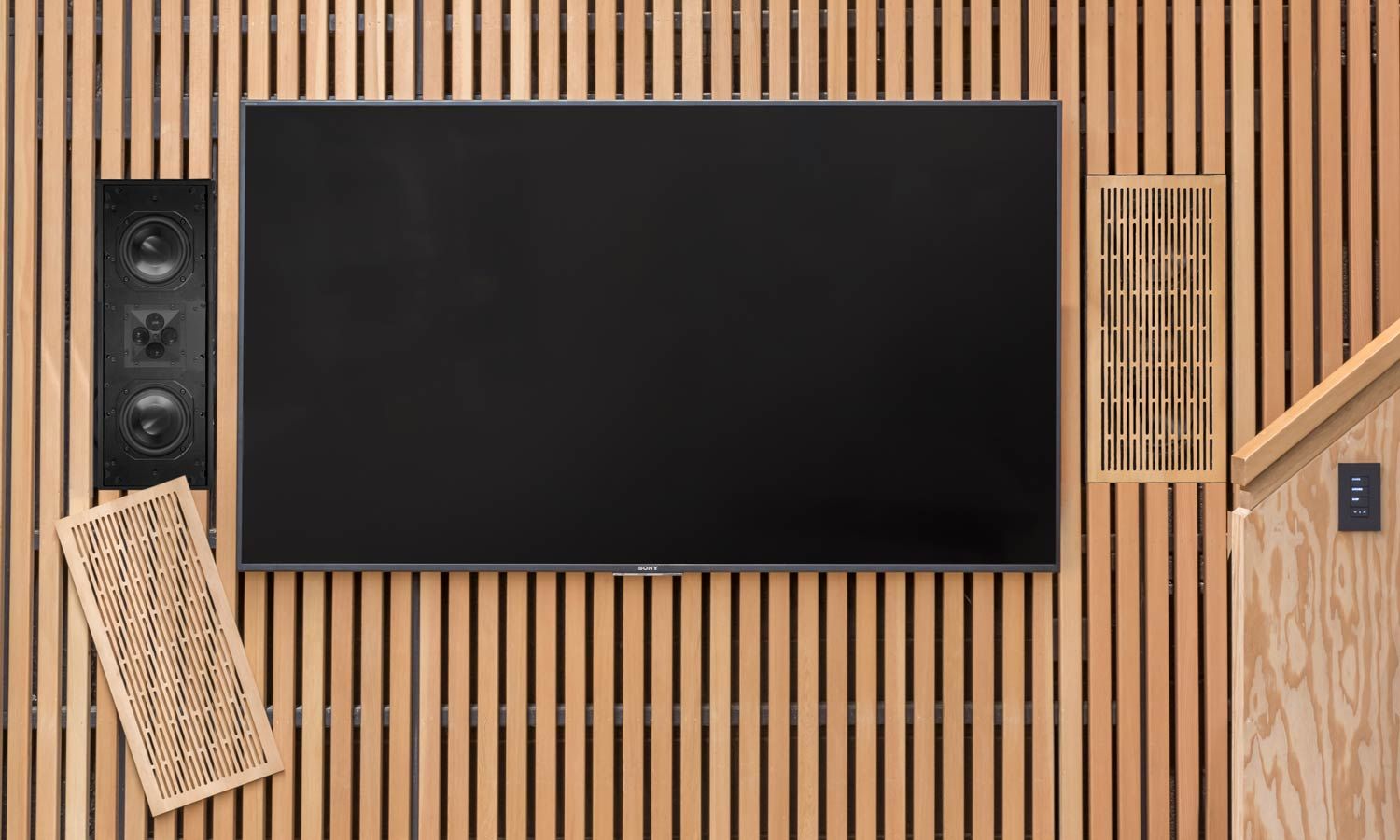 Established in 1999 by audio engineers and craftsmen, James Loudspeaker takes pride in its commitment to innovation when designing high-performance audio solutions. James Loudspeaker offers lines for luxury homes, marine applications and enterprising businesses alike. Through cutting-edge technology and flawless designs, their products provide unprecedented sonic performance in both indoor and outdoor environments. James Loudspeaker solutions emphasize aesthetics to deliver powerful sound while having a minimal presence in the space. Loudspeakers from all lines include ultra-slim driver technology, adjustable frequency distribution and quad-tweeter arrays. All James Loudspeaker customers receive personal support to ensure a solution that satisfies all of their needs and preferences. Choose from a wide range of in-wall, in-ceiling, under eave, landscape, bookshelf and loudspeaker models.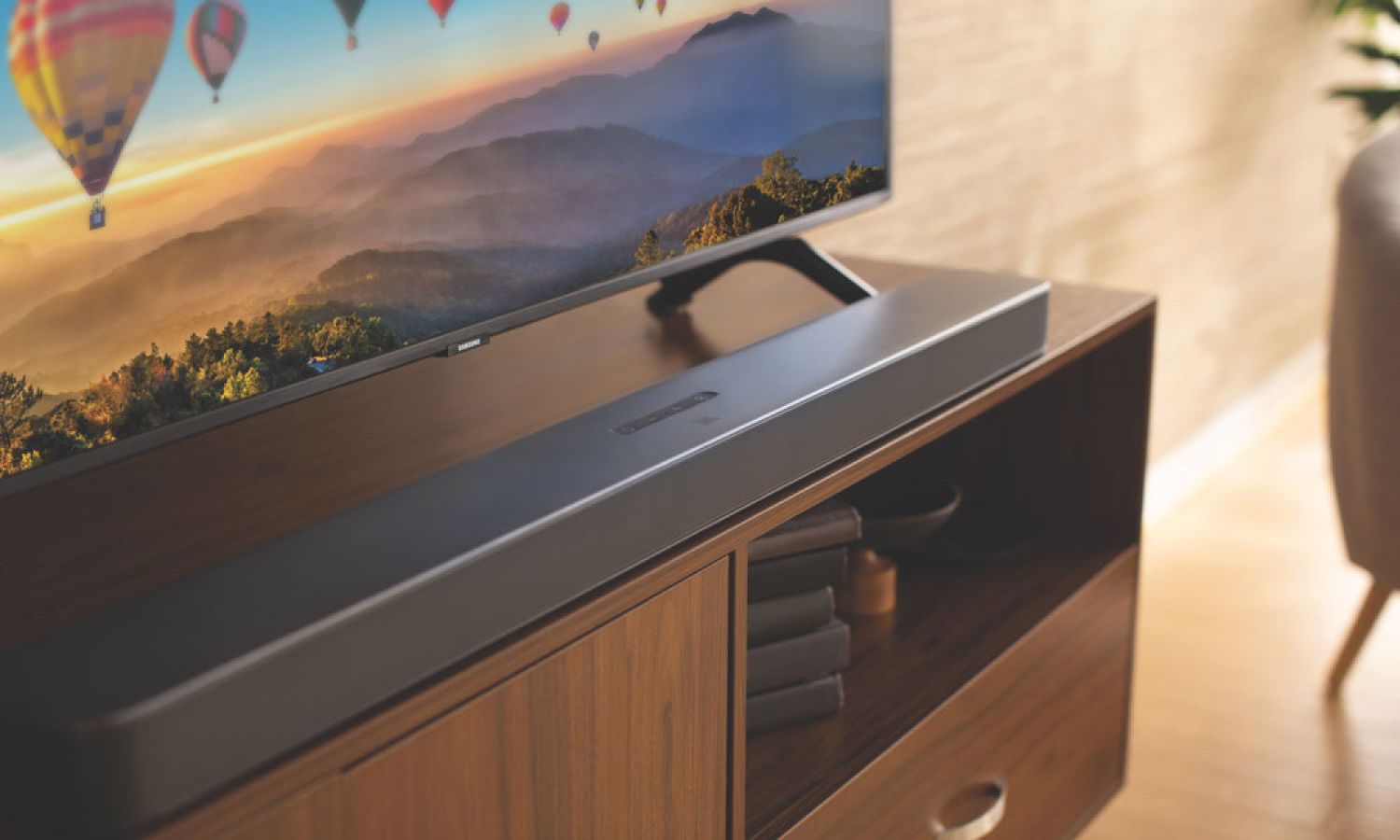 Discover the height in high-performance sound with JBL Synthesis loudspeakers trusted by recording artists worldwide. Since its foundation in 1946, the Los Angeles-based company has been at the forefront of some of the greatest advancements in home audio and surround sound. In collaboration with LucasFilm engineers, JBL pioneered surround sound through cutting-edge THX technologies. Its loudspeakers combine horn-loaded compression drivers, titanium tweeters and precise crossover networks for the most accurate sound reproduction. Varied speaker lines include floorstanding, bookshelf, in-wall and in-ceiling models ideal for any space. Ensure the ultimate quality by pairing speakers with JBL amplifiers available for high-performance and multi-channel configurations. For top-tier sound in any environment, all loudspeakers include the company's ARCO software. This room correction technology offers the ideal calibration and placement to ensure everyone in your theater or listening room gets the same high-level sound.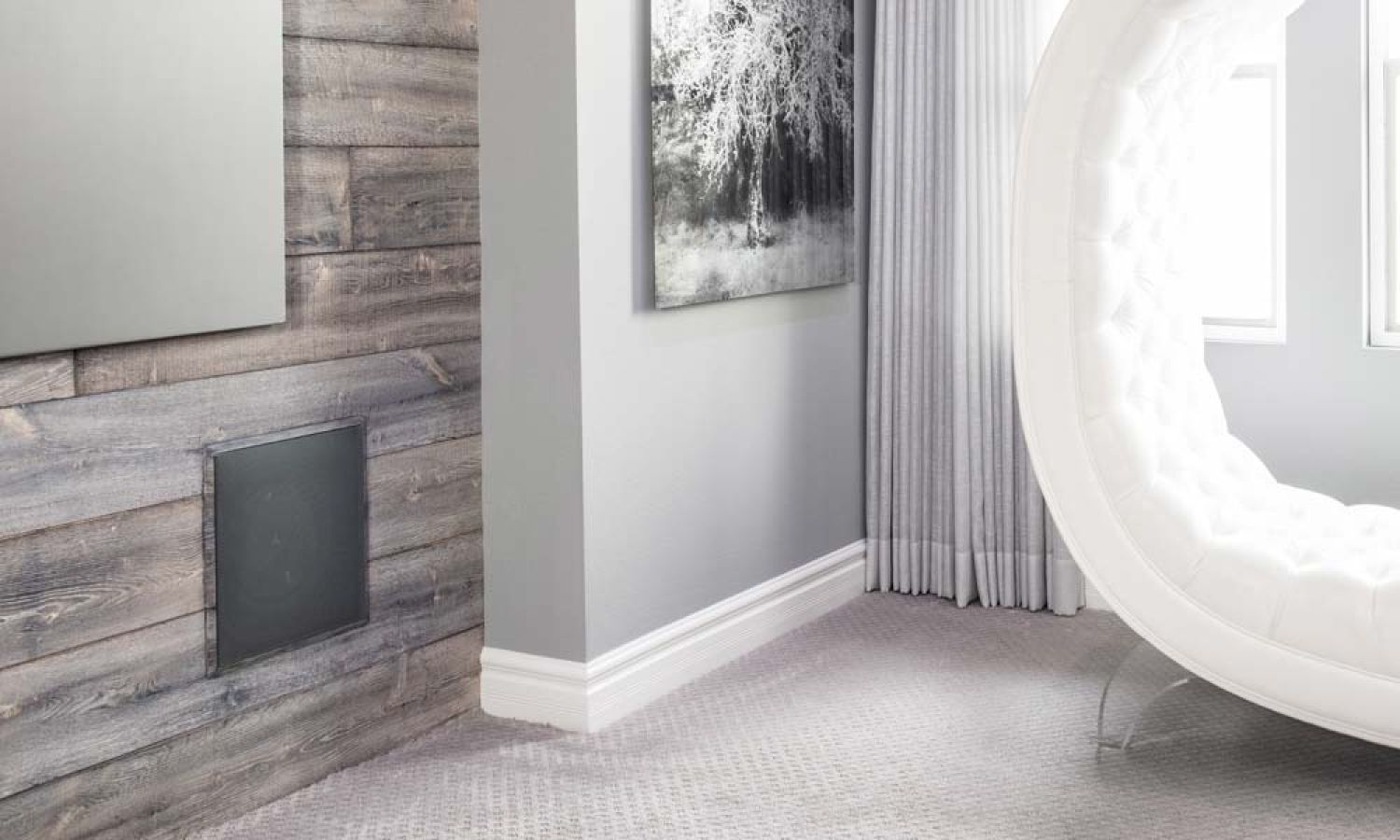 JL Audio is a consumer and professional audio manufacturer focused on delivering unique engineering, superior quality and high-performance audio to sound enthusiasts around the world. JL Audio was founded in 1975 on the belief that great audio has real value and that their discerning customers can "tell the difference." The Florida-based company is known as one of the pioneers of the car audio industry and is also active in the marine, home, mobile and powersports markets. JL Audio is particularly famous for their subwoofers, which have received the highest accolades from audio reviewers and demanding audiophiles around the world and feature proprietary, patented technologies that require unique assembly techniques. Nearly all JL Audio speaker systems are built in the United States and overseen by production and logistics professionals who make sure every product maintains the company's high-quality standards.
Speak to your smart home like you would a family member or friend with Josh, a sophisticated voice-controlled automation system created by Denver-based artificial intelligence company Josh.ai. Josh uses proprietary Natural Language Processing technology so you can command your home in whatever way feels most comfortable. Josh will learn your daily patterns and take note of your preferences to make your smart home experience more effortless than ever. Since its founding in 2015, Josh.ai has put your privacy and protection first, promising never to sell your data and giving you full control over how much information your home collects. Use Josh with best-in-class smart home products like Control4, Lutron, Nest, Sony and more, and control your whole home from anywhere in the world with your smartphone.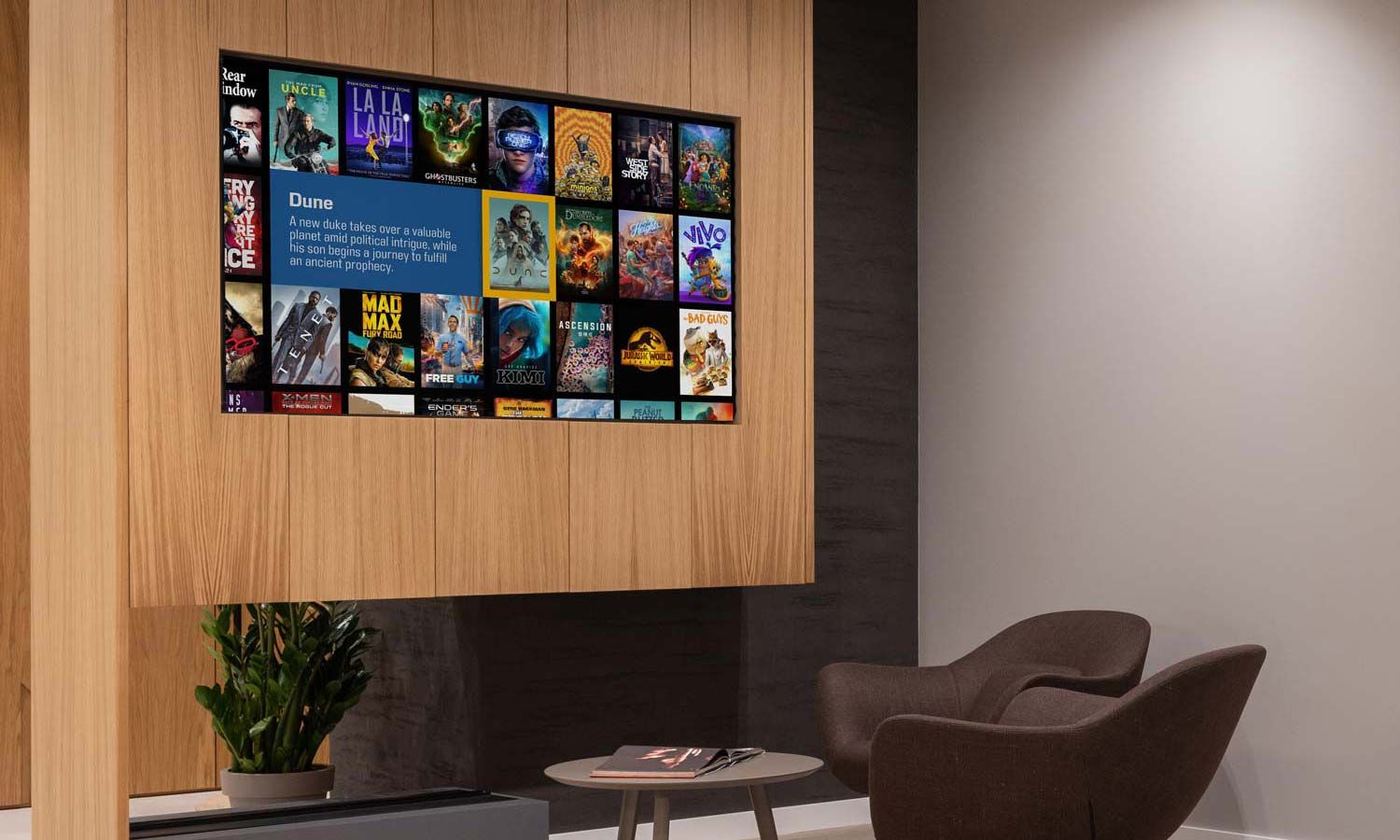 With over ten thousand independent and major studio motion picture films, TV series, concerts and documentaries available, Kaleidescape serves homeowners the most pristine menu of 4K Ultra HD entertainment to be enjoyed from the comfort of their couches. Kaleidescape combines movie players and servers with online selection and delivery of the highest quality media, taking the top spot for must-have content sources that power your home theater or media room. Browse, select and purchase any content you desire, and upload your physical media to be stored digitally with the rest of your entertainment. The intuitive interface is designed for graceful navigation of your selections and settings so you never have to take your eyes off the screen.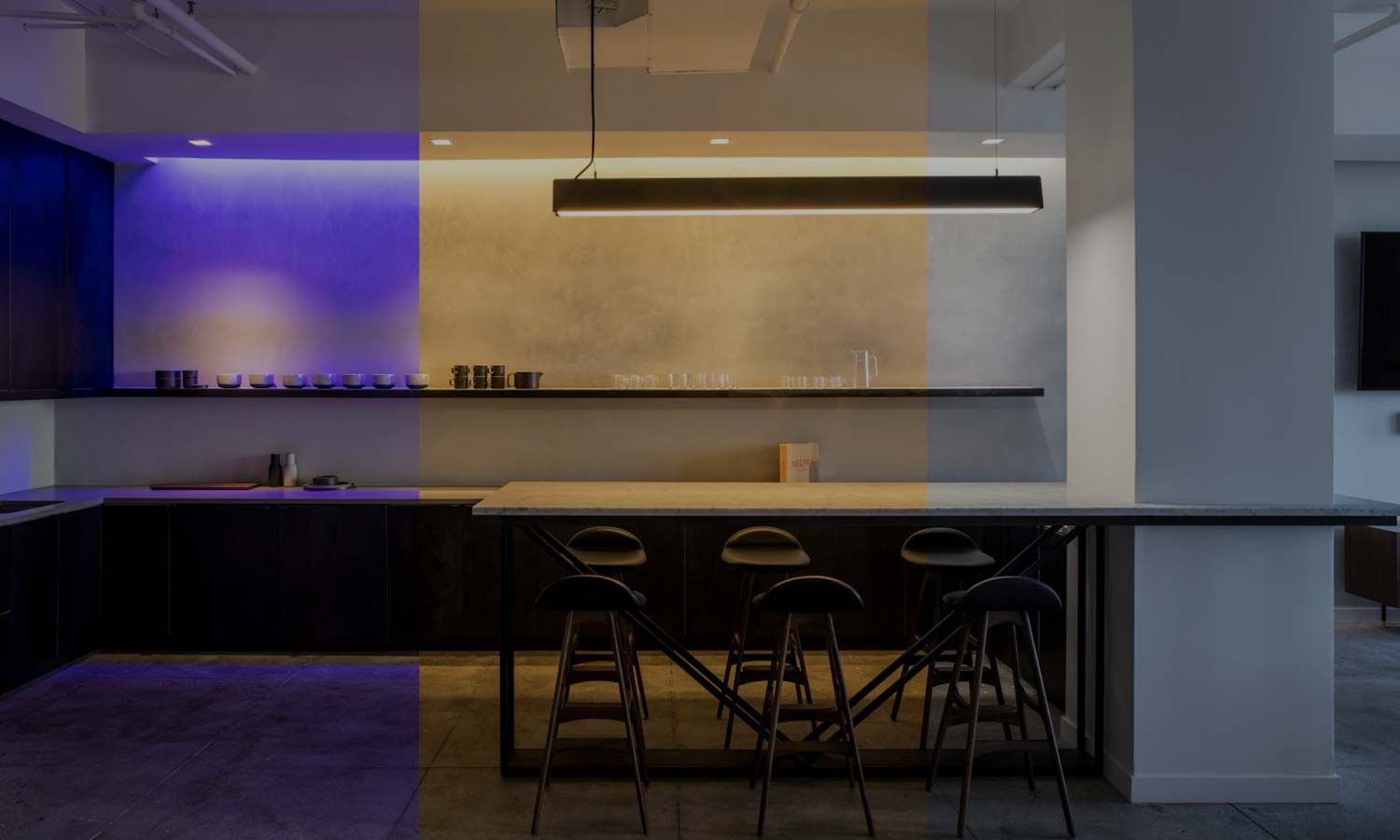 Introduce natural light into your spaces with low voltage, tunable LED lighting from Ketra. The Texas-based company was founded in 2009 and offers the world's most advanced lighting systems, drenching residential and commercial spaces in the widest range of pristine whites and vibrant colors from a single source. Conjure the warm glow of an incandescent, the cool of moonlight or effortlessly create your own colors with advanced Dynamic Spectrum control. Ketra not only adds beauty to your spaces but encourages improved productivity and relaxation with human-centric lighting that mimics the sun's rays. Command your Ketra light bulbs and fixtures from the convenience of your smartphone or wireless keypads or integrate Ketra with the rest of your smart home through the Lutron HomeWorks QS luxury automation system.
Enjoy personalized, American-made speakers and sound sculptures that look as beautiful as they sound when you choose Leon. Each audio solution is an elegant balance of stunning design and innovative technology, delicately manufactured in a way that helps reshape the way people experience culture. The Michigan-based manufacturer is widely known for their award-winning sound and unrivaled level of customization, building speakers by hand and to your exact specifications since 1995. Choose from their collection of custom soundbars, ceiling and wall speakers, outdoor speakers, and even elevate the design of your TV displays with Leon's handcrafted media décor products.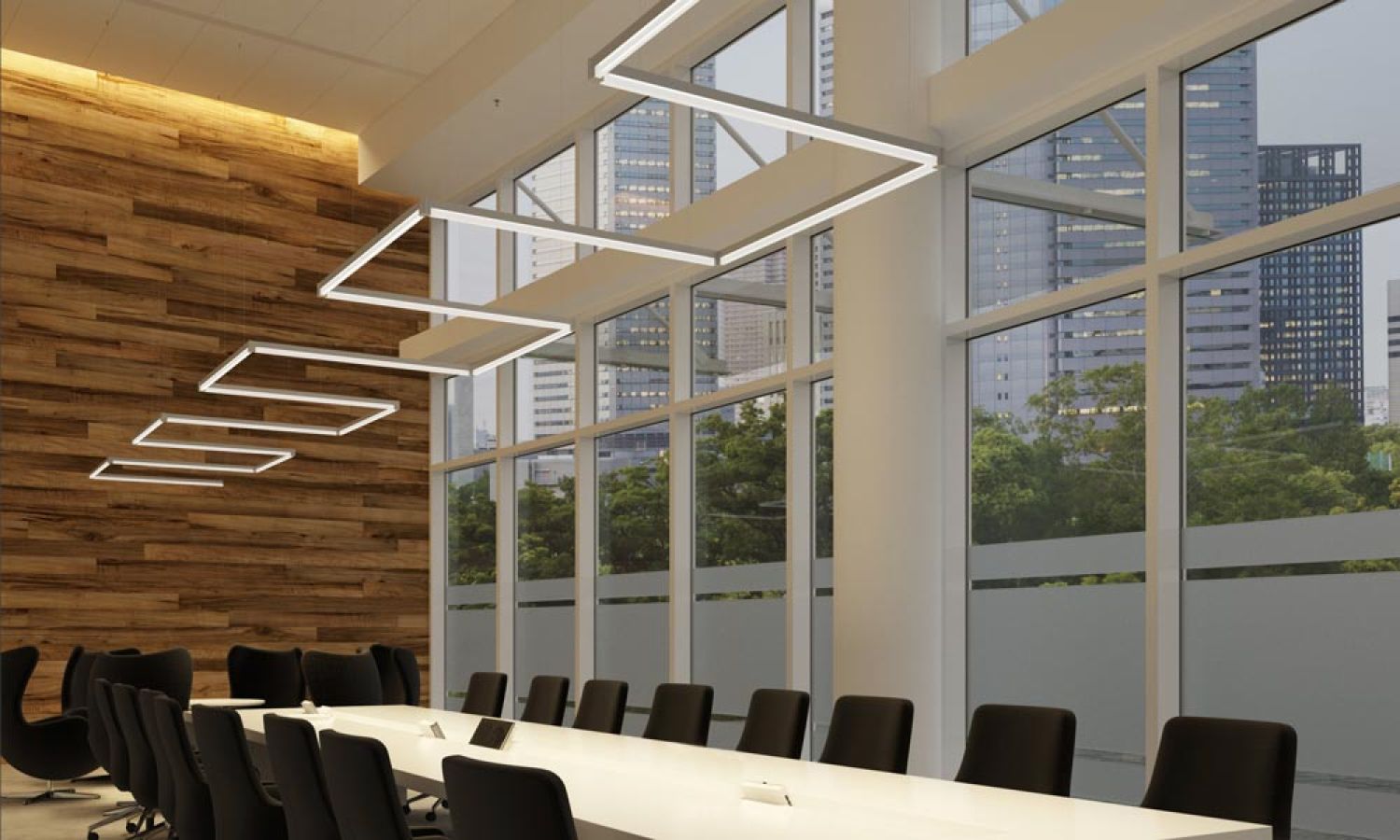 Since 2013, LF Illumination has gained traction as a leading manufacturer of innovative architectural lighting solutions for high-end homes and commercial markets. The California-based company stands by the adage that properly lit environments improve the quality of people's lives. LF Illumination integrates industry-leading technology with highest-quality components and materials to craft lights and luminaires that not only support clients' needs but push the limits of architectural design. Choose from an impressive range of surface-mount, recessed, suspended, track, cove and cylinder LED fixtures, as well as a variety of color temperatures and lumen output for a unique and beautiful solution.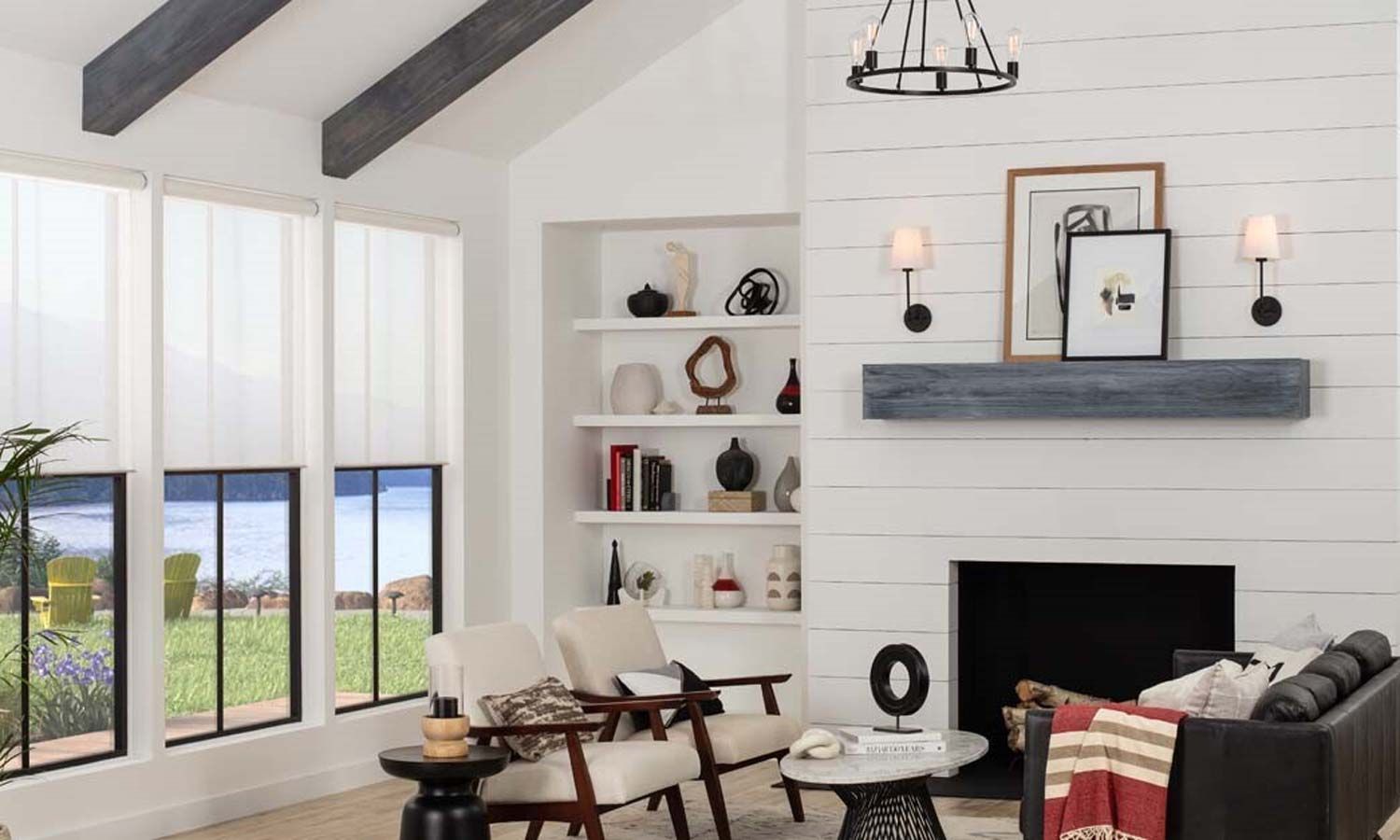 Inventors of the solid-state dimmer in 1959 and now holders of 2,700 worldwide patents, Lutron has expanded their product offering to more than 15,000 products. Lutron makes it possible to craft the perfect atmosphere at home or in the workplace to complement your day-to-night activities with personalized lighting and shading control for enhanced comfort and productivity. Recall your favorite settings from a master keypad or remote to easily transform your environment with just a tap or set your lights and shades to adjust on their own so you can focus on the activity at hand. From the workplace to the home, Lutron provides sophisticated solutions for custom lighting and shading that operate seamlessly at your command.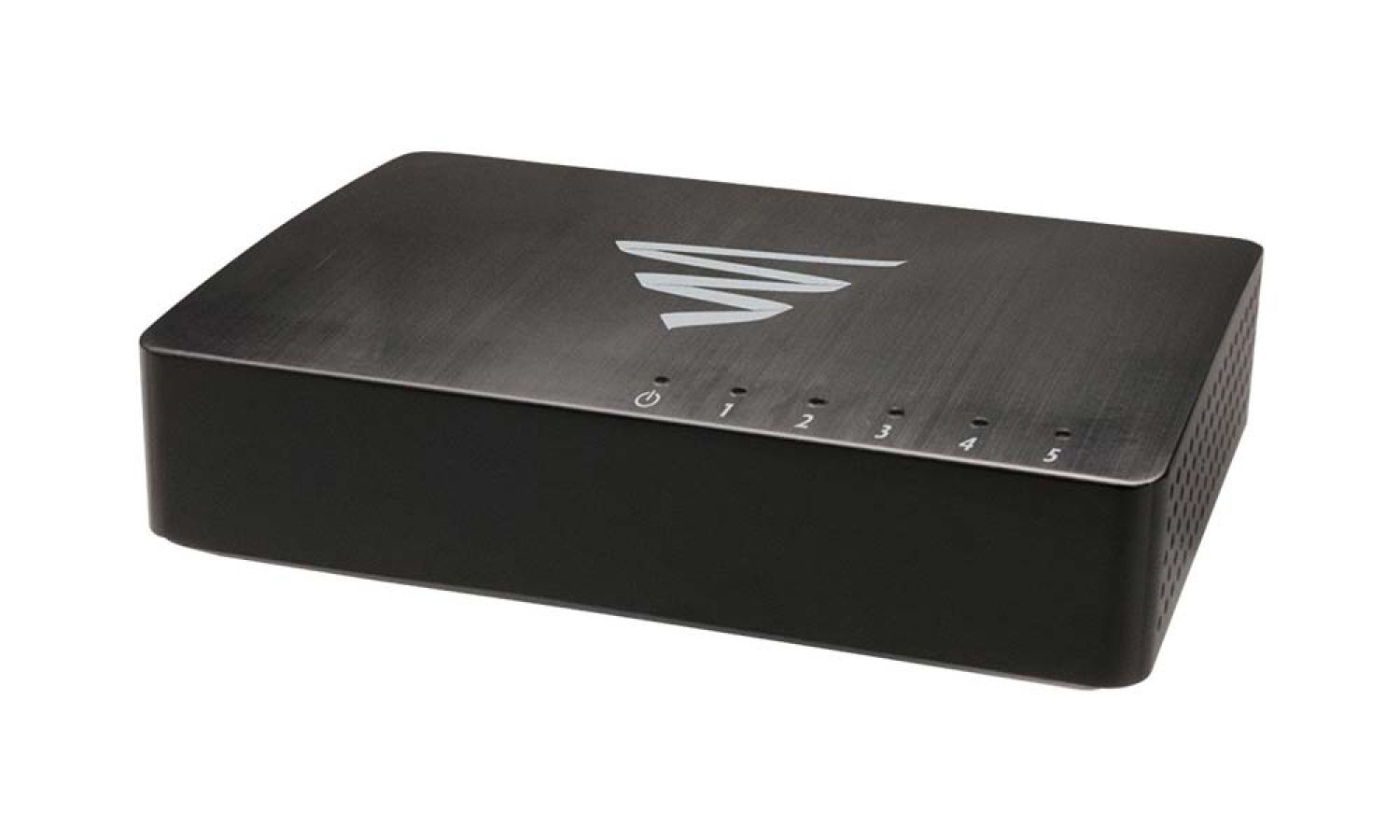 A leading innovator of professional-grade IP networking solutions, Luxul offers a complete line of products that simplify network design in the home and business. Experience reliable and scalable connectivity in the most demanding network deployments, ranging from LANs and WLANs to mobile wi-fi for any size application. Luxul networking offers high capacity load balancing, role-based access control, indoor and outdoor coverage options, proper security protection and more. Gain stronger peace of mind with free lifetime support, whether you require a single-room or expansive property solution.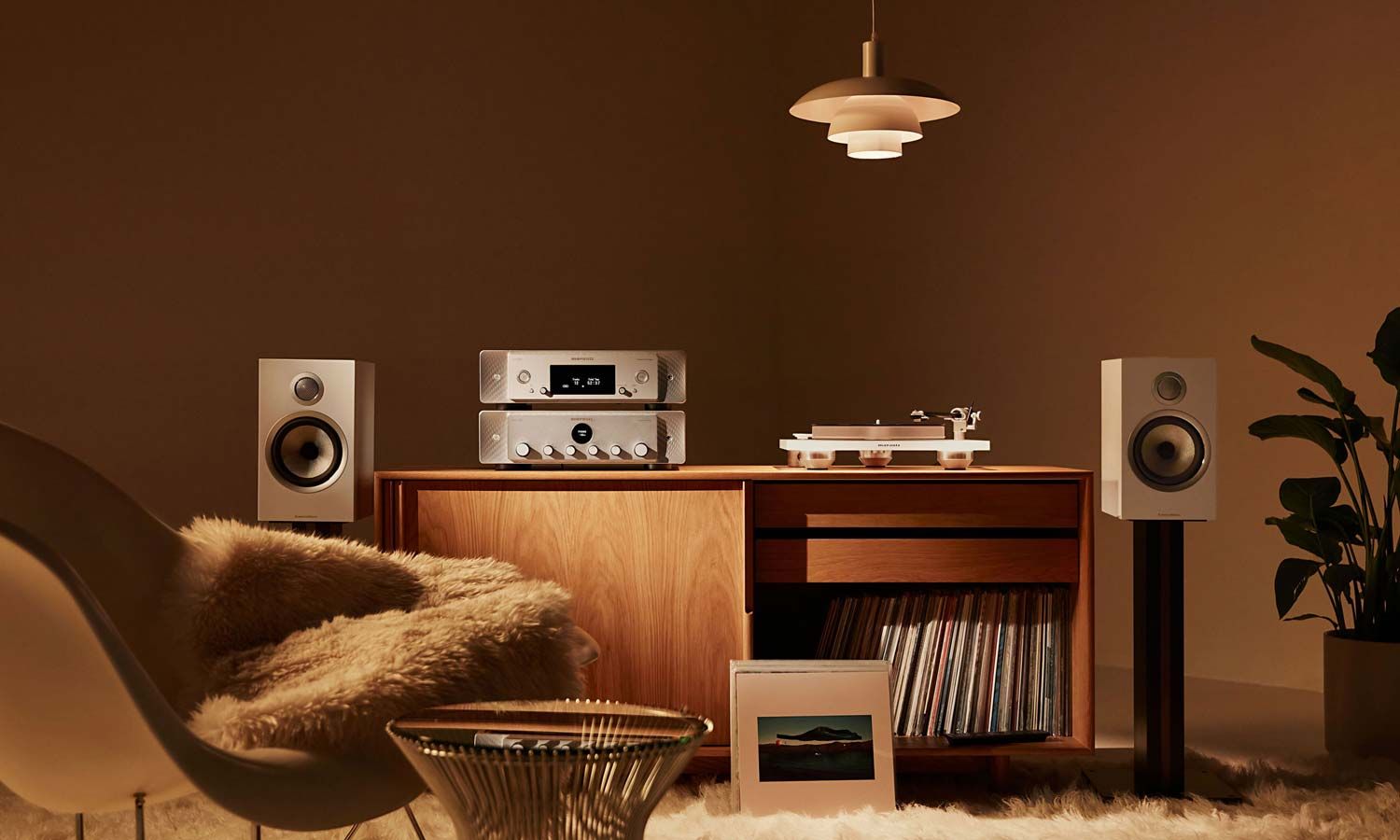 An audiophile favorite since 1953, Marantz delivers uncompromising sound true to the original recording. All Marantz products are crafted with sonic supremacy in mind to provide unmatched hi-fi sound that redefines the listening experience. Each product is the result of purposeful design and state-of-the-art technology that respects tradition while embracing innovation. Having passed rigorous testing at the hands of in-house sound masters, you'll experience the same extraordinary Marantz signature sound each time. At the heart of all Marantz' hi-fi audio products is the idea that music matters—and so does the way you listen to it. Let Marantz' award-winning receivers, amplifiers and wireless music systems transform the way you listen to your favorite music and movies.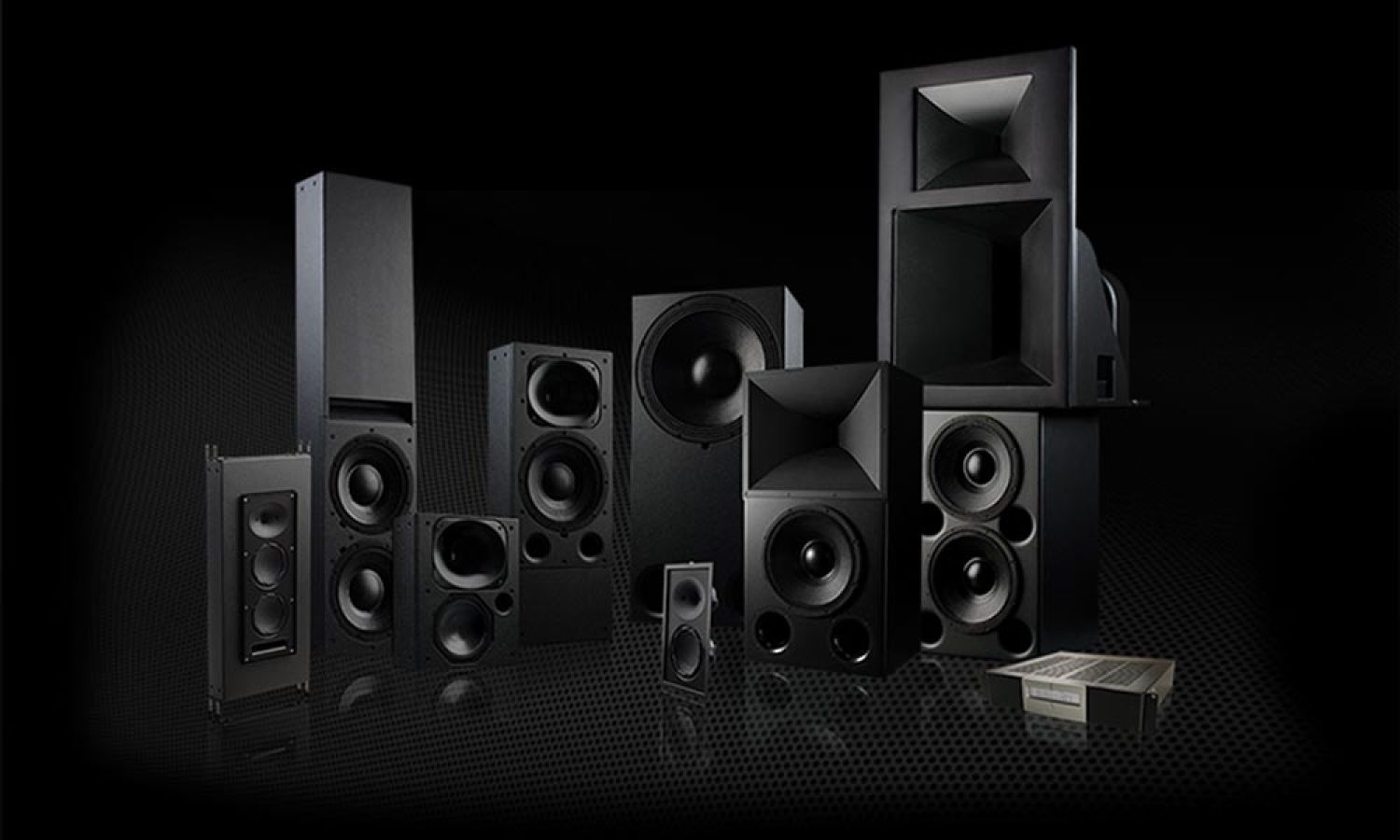 Established in California in September 2004 as Professional Home Cinema, the company is now known as Pro Audio Technology to represent all residential sound applications made possible through their products. High-performance amplifiers, speakers and subwoofers allow for a wide range of installations from whole-home audio to award-winning home cinemas. DSP software developed by the company includes configuration tools that have become the industry standard for private screening rooms used by movie stars, producers and studio executives. Relish in 3-D sound in your favorite entertainment centers while preserving your luxury décor through a wide range of in-wall and in-ceiling speakers. Unleash the true potential of your sonic environment with components designed to work together for a seamless installation, stellar output and exceptionally accurate sound.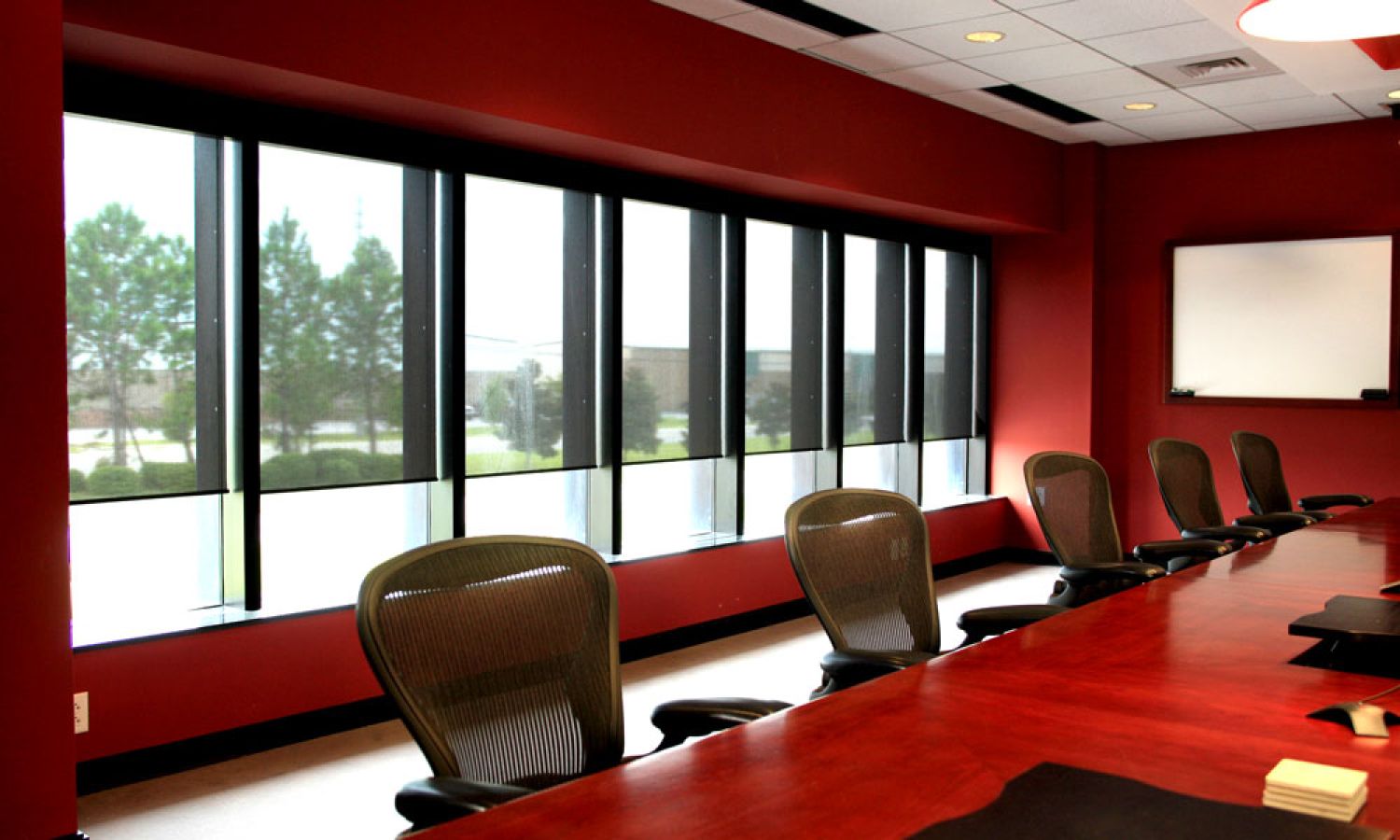 Enjoy a more comfortable environment while reducing your energy consumption with QMotion's advanced shading systems. Using a mobile app, voice commands or elegant keypads, open and close shades throughout your space for the ultimate comfort and efficiency. One of the industry leaders in motorized shades, QMotion helps residential and commercial spaces optimize their use of natural light. Electric shades open and close in unison with silent motors that won't interrupt your daily activities. Founder Willis Mullet instilled an expectation of uncompromising quality found in all of QMotion's products. Aesthetics never come second to Qmotion with slim brackets, decorative mounting options, and a wide range of fabric styles and colors. Transform your décor and lifestyle by integrating their cutting-edge automated shades.
Founded in 2004, California-based Ruckus offers a complete line of high-performance network infrastructure, including wi-fi controllers, indoor and outdoor access points, wired Ethernet switches and more, for enterprise environments and service providers. Ruckus' deep history of and continued commitment to technical innovation ensures superior and ubiquitous connectivity for its customers. No matter the size of the project, Ruckus promises products that are readily available, flexible, and easy to use for unwavering connectivity in the most demanding environments. In addition to their world-leading network access infrastructure, Ruckus offers network security, detailed analytics, management software and award-winning customer support. When connectivity matters most, turn to Ruckus.
Elevate your expectations of home entertainment with Samsung's most innovative and advanced range of televisions that offer an impeccable visual and auditory experience for film and gaming enthusiasts alike. Samsung's proprietary Quantum Processor is the mastermind behind their unrivaled QLED 4K and 8K TVs that display a depth of detail, contrast and realism never seen before. Even when not in use, Samsung displays add beauty to your home by transforming into framed artwork or blending into the decorative pattern on your wall, elevating your space while turned on and off.
As the first home automation company to embrace mobile technology for control inside and outside the home, Savant is a leader in innovation. The brand helps to cultivate the ultimate luxury lifestyle with personalized control of your entire home, business or yacht from an intuitive mobile app, high-resolution touchscreen, elegant remote or by voice activation. Savant offers any user the unparalleled convenience of controlling your lighting, climate, entertainment, pool and spa, security and more from a single platform no matter where you are. Set distinctive scenes that mold to your every mood and transform your home into a coveted entertainment hotspot at the touch of a button. Whatever you imagine, Savant can help make it a reality.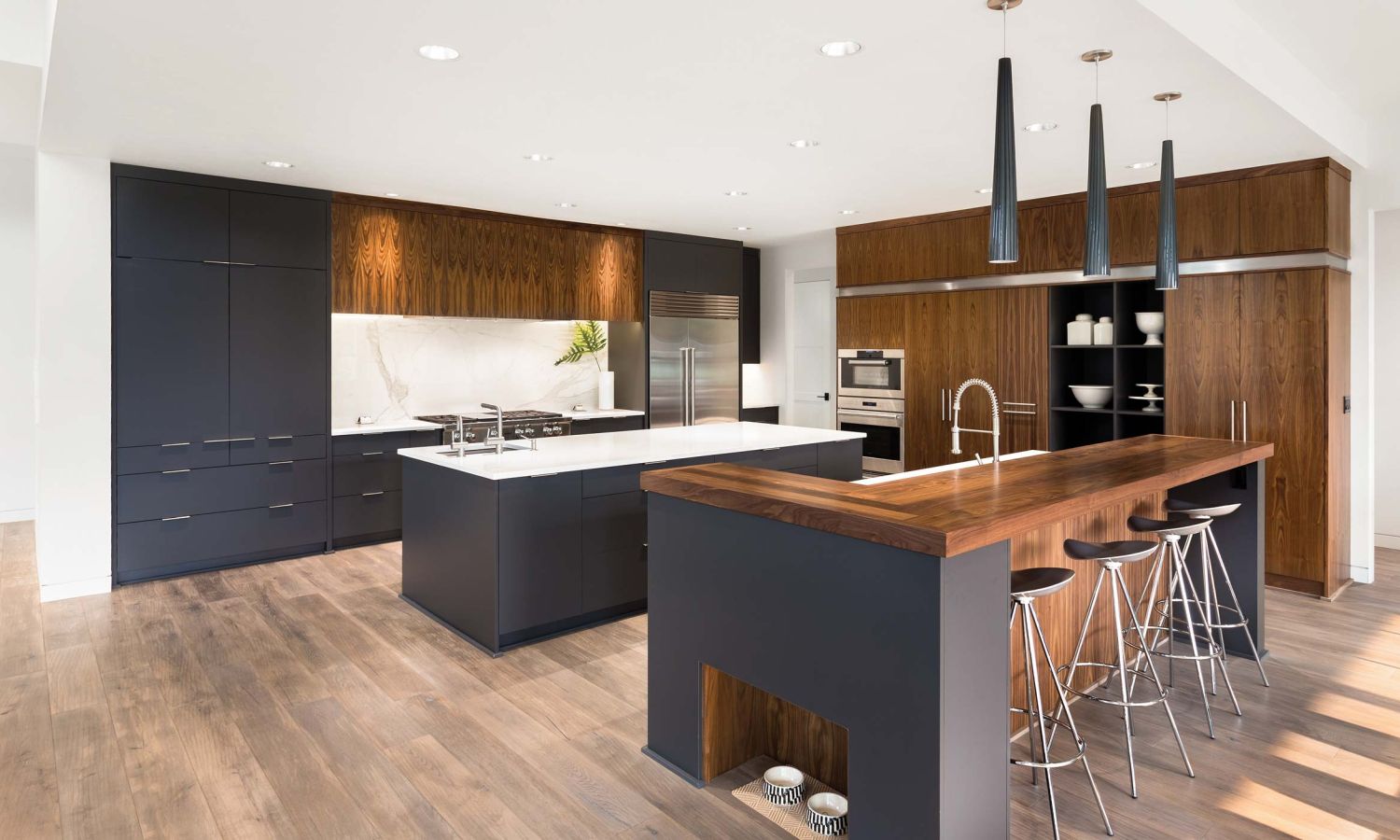 Established in the early 1980's, Southern California-based Dana Innovations is the parent company of Sonance, iPort and TRUFIG. Sonance specializes in designing high-quality audio systems for luxury homes and businesses that work in virtually any environment, from in-wall and in-ceiling to expansive outdoor landscapes and more. Enjoy sightless surround sound that immerses you into your favorite blockbuster film or musical soundtrack with discreet speaker solutions that complement any indoor décor or hide evenly throughout your gardens and foliage. With Sonance, delight in immaculate sound with minimal visual impact thanks to the beautiful blending of technology and aesthetics.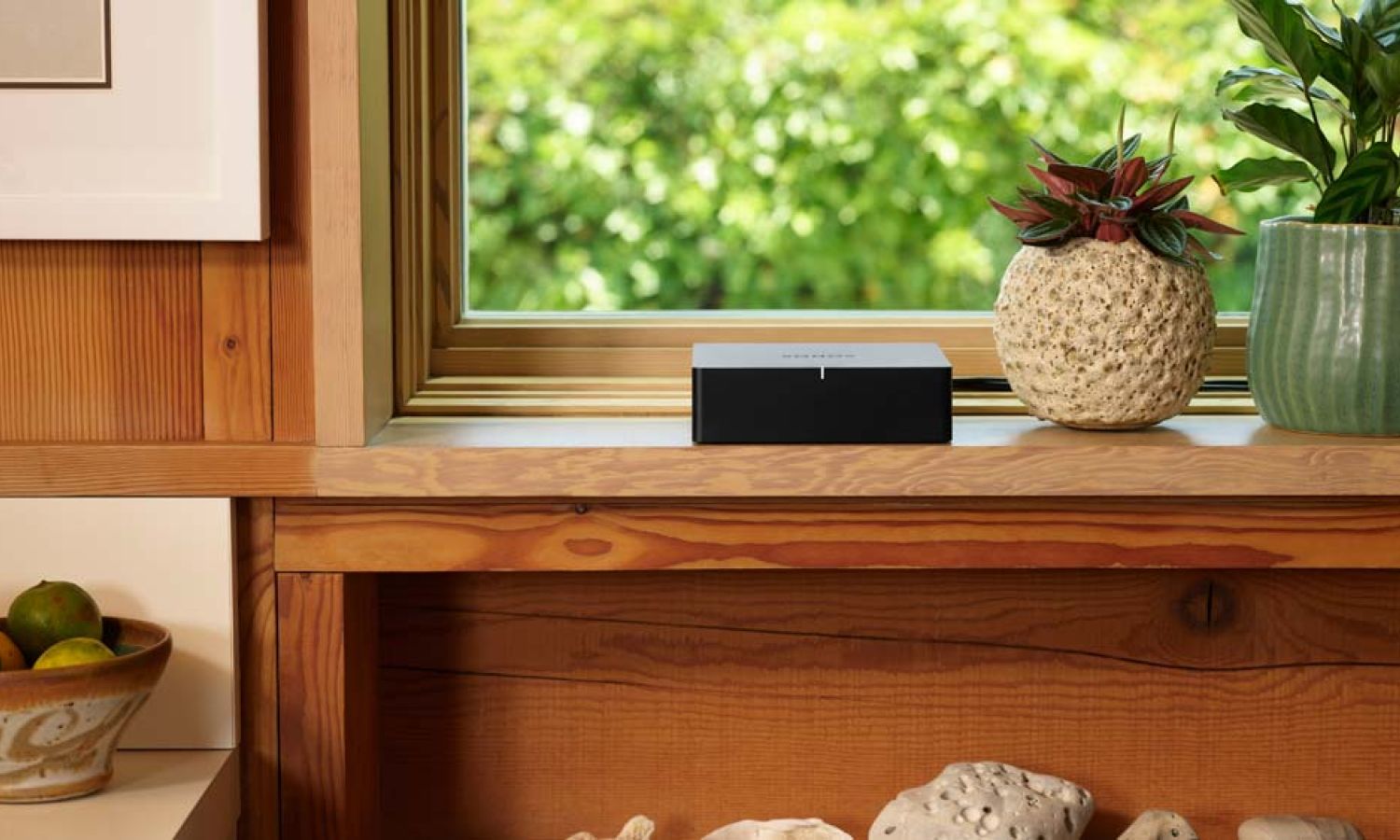 Sonos envelops every space of your home with brilliant audio, creating a soundscape you can easily customize to play what you want, where you want. With smart, wireless speakers for your music and cinema, Sonos expands crystal-clear audio anywhere you desire and connects to all your favorite media sources for easy, one-tap listening. Seamlessly command your speakers with voice activation or from your smart device of choice and rediscover your favorite music with a sound system that lets you listen your way.
Delight your senses with professional-grade home entertainment solutions designed to harmonize both picture and sound for a breathtaking, true-to-life experience. Unprecedented contrast, color and realism are made possible with Sony's proprietary technologies that also lead in pixel-by-pixel detail for texture you can practically feel. Whether you're outfitting a multi-purpose media room or a dedicated private cinema, Sony's line of premium 4K HDR projectors and TV displays, AV receivers and high-resolution speakers work in tandem to craft the immersive experience intended by film and video game creators.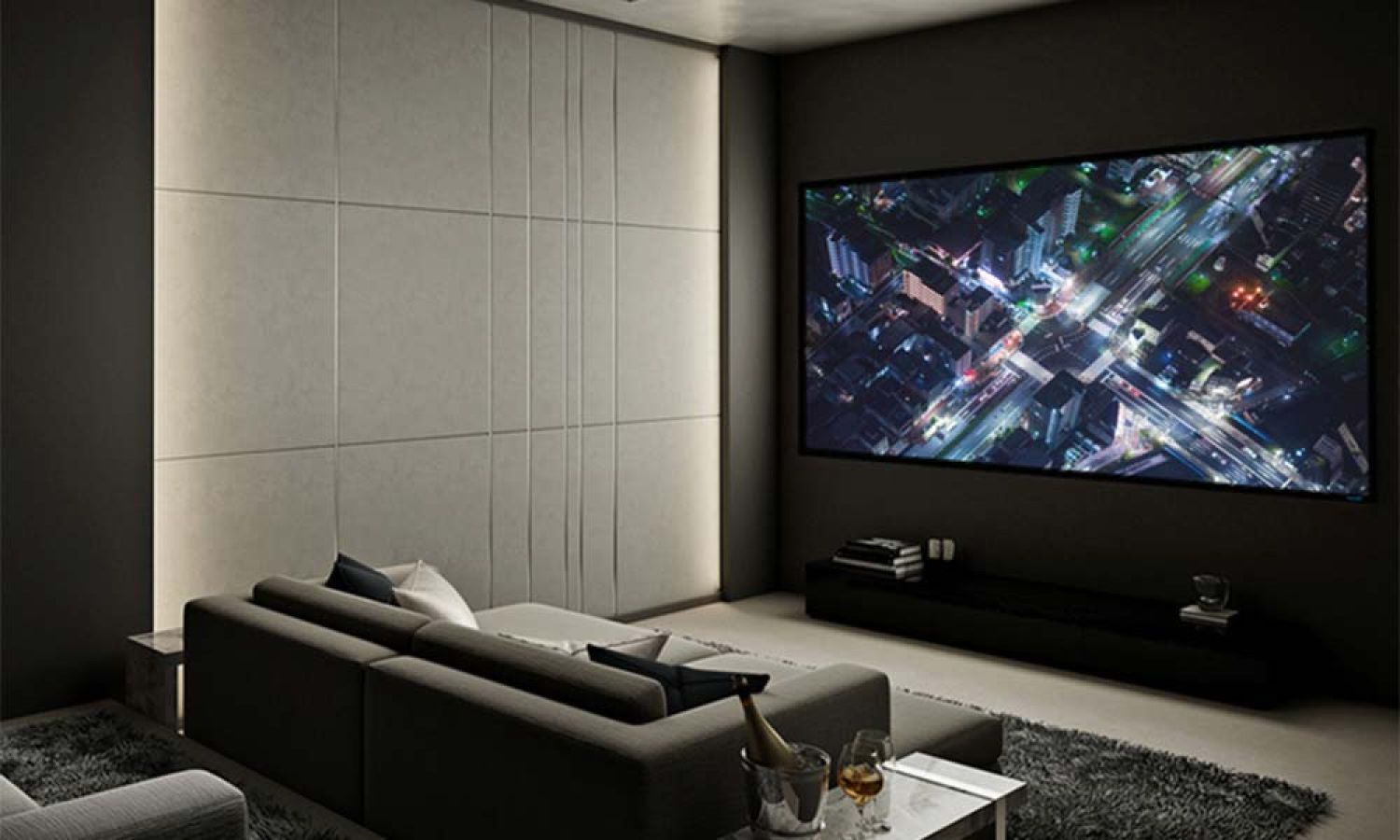 A leader in the projection screen industry, Stewart Filmscreen Corporation combines elite function, value and quality in all of their products. For 70 years, their extreme attention to detail has resulted in some of the best display solutions for home theaters, digital signage and conference rooms. The designers at Stewart Filmscreen Corporation reject the one-size-fits-all mentality. Whether you need to adapt your screen to ambient lighting, rear projection or an office workflow, Stewart Filmscreen Corporation delivers the ideal model for any application. Their display inventory includes 25 different screen materials, custom-built for each installation. Their brightness and color uniformity make them the go-to company for post-production work by major movie companies and the only screen manufacturer company with two Academy Awards.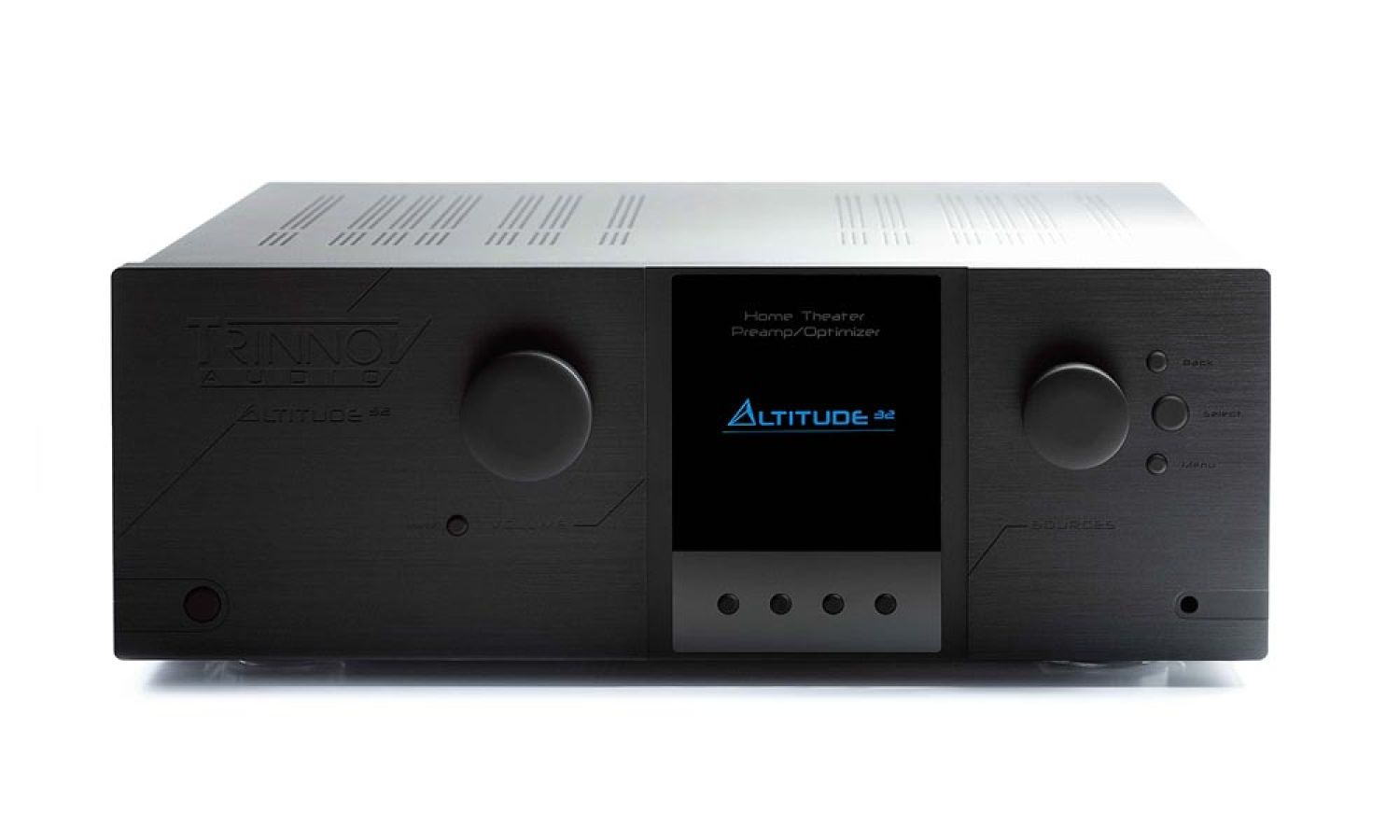 More than just a preamp and processor manufacturer, Trinnov is a trusted technical authority in the vast audio world. Trinnov launched in 2003 with a strong dedication to advancing sound quality. Today, Trinnov brings more experience in the research and implementation of immersive audio than any other manufacturer. The French-based company designs and manufactures high-end preamplifiers and processors that feature innovative digital room correction for studio monitoring, cinemas, home theaters and hi-fi. Rediscover your music library with pristine acoustic fidelity, or enjoy immersive cinematic sound at its best, no matter what limitations your room acoustics may bring.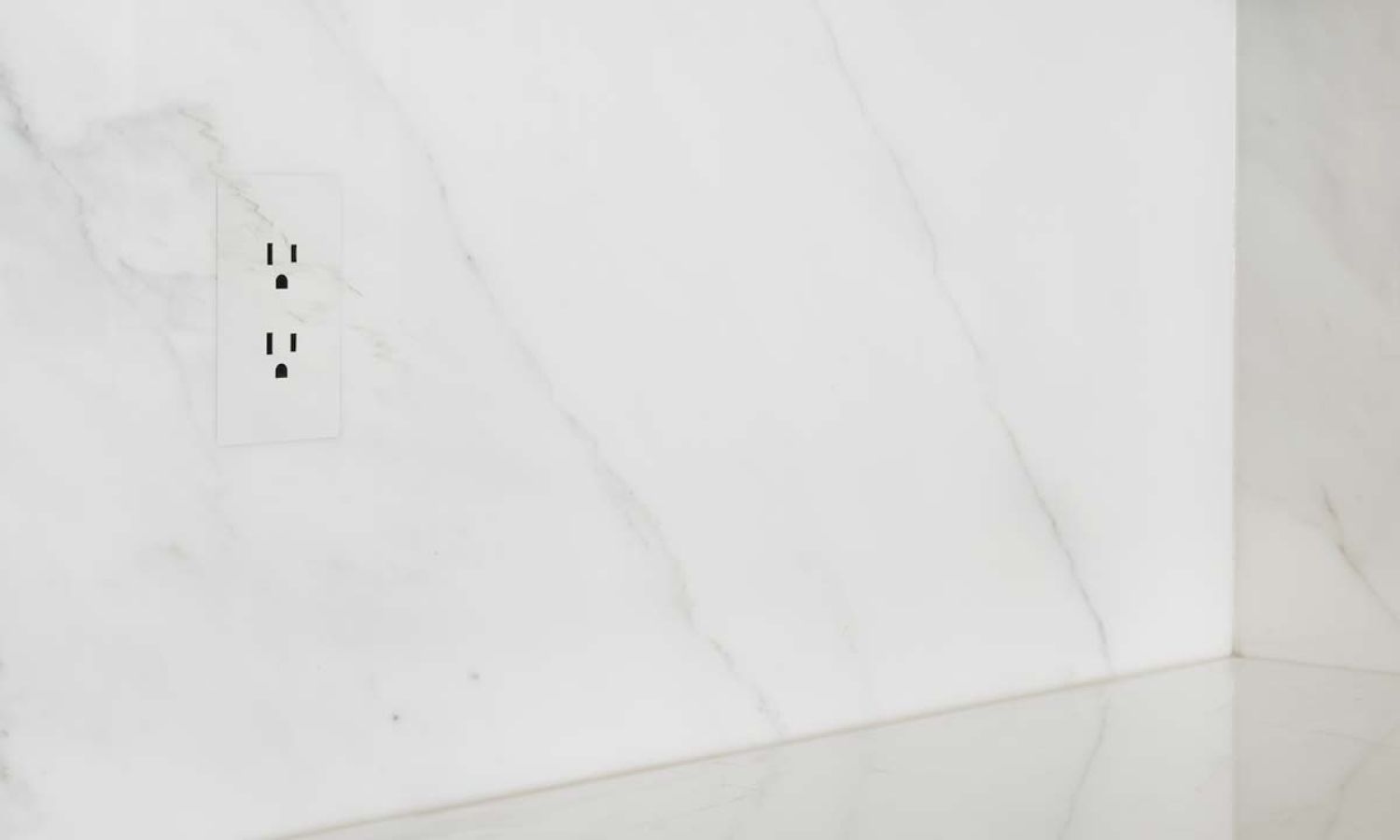 TRUFIG was created in 2009 to bridge the gap between technology and design through trimless and flush solutions that help technology seamlessly integrate with the rest of your home's décor. Using precise alignment and consistent finishes, TRUFIG creates a cohesive aesthetic across multiple devices and manufacturers. HVAC vents, touch panels, electrical sockets and speakers all get a uniform look. Lighting keypad covers are compatible with Lutron, Savant, Decora and other major manufacturers. Choose from a wide array of finishes, such as drywall, tile, stone, wood, metal and various wallpapers. Eliminate rarely used outlets and conceal devices entirely with black fascia covers that blend perfectly with the surrounding walls. The California-based company boasts a standardized fit process that is a dream for both homeowners and installers alike.
Specializing in smart home automation for luxury spaces, Vantage offers stunning one-touch interfaces available via dedicated touchpads or mobile apps. Through white-glove customer service and cutting-edge products, Vantage delivers a smart home experience tailored to high-end clients. Having over 30 years of experience in the luxury lighting and automation industries, their wide range of hardware and software strikes a balance between functionality and sophistication. Use their sleek Equinox widgets that offer easy access to shades, lighting, climate and personalized scenes. Add their elegant line of keypads with custom trips and finishes that blend in perfectly with your décor. Retain your favorite brands while upgrading your user experience through Vantage's partnership with companies like Sony, Honeywell and Philips Hue.
Based in Carson City, Nevada, Wisdom Audio delivers high-performance sound without the clutter through their architectural in-wall and in-ceiling speakers. Only available through highly vetted dealers since it was founded in 1996, the company also specializes in calibration services and dedicated home theaters. Each product delivers power and precision for the ultimate sound reproduction. Wisdom Audio leverages film planar magnetic transducers, electronic crossovers and unique woofer designs to surpass the performance of traditional speakers. Employing a wide range of in-ceiling and in-wall speakers, they offer a model for any application. Even the most advanced audiophiles have something to choose from with their super sleek Sage and Wisdom free-standing speakers. Make the most of your new speakers with their expert calibration services, which help with speaker layout, subwoofer analysis and overall design based on your space.
Start Your Journey to Smarter Living
Connect with us to learn more about how these industry-leading brands work together to create your dream smart home or business.